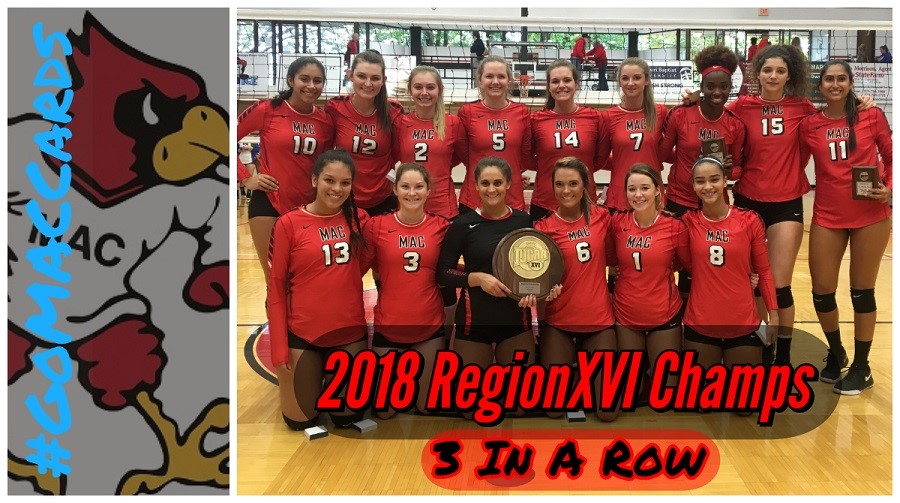 Final NJCAA Finish: #10
Latest News:
(3/22/19)  MAC assistant coach Sami Meyer has announced the camp dates for this summer.  Click on the links below to find out more information.
The Cardinals will have have three different camps this season. 
The first camp will be the "Individual and Specialty Camps" which will run the week from June 3rd to June 7th. 
The Individual Camp will be June 3rd through June 6th and will focus on one on one instruction with the camper. 
The Specialty Camp will be on Friday of that week (June 7th) and will focus on setters and hitters.  Click the link and registration form below for more information.
The second camp will be the "High School Camp" which will run from June 5th-June 6th.  This will be for 10th to 12th graders that want to focus on all areas of improvement. 
The third camp will be the "Cardinal Camp".  This will be in July on July 10th-12th.  The focus here will be all areas of the game for 4th through 8th graders.