MAC MEN'S AND WOMEN'S TRACK AND FIELD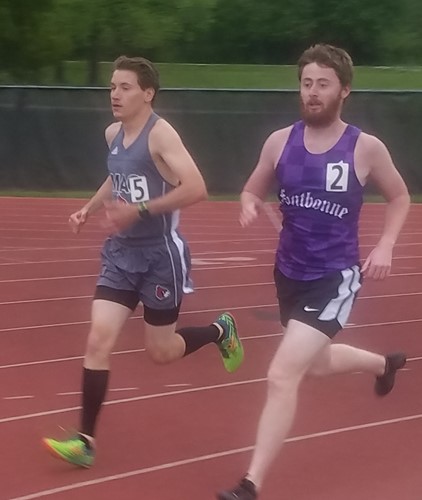 Latest News:
(7/27/20)  MAC Athletic Golf Tournament is September 18th.  Mineral Area College Athletic Department will host their 5th annual golf tournament at St. Francois Country Club at 7:30 a.m and 1:00 p.m. on Friday, September 18th, 2020.  Click on the link below for more information.
(3/16/20)  Spring sports canceled.  All spring sports at MAC have been canceled for the remainder of the season by the NJCAA.  Please check back periodically for announcements about recruiting, schedules, camp announcements, etc. 
(5/7/19)  Track season comes to an end.  The Mineral Area Track teams finished their 2019 campaign with competition in the SIUE Gateway Classic on Friday, May 3rd at Edwardsville, Illinois. Madison DeClue placed 3rd in the 800 with a time of 2:46, while coming in 5th in the 1500 at 5:54. Sam Toppins had a 2nd place finish in the 3000 meter run in a time of 10:21 and also placed 4th in the 1500, running 4:50.
(4/30/19)  Illinois College Results.  Results from Saturday's Track Meet at Illinois College saw Sam Toppins place 8th in the 5000 meter run with a time of 17:30, while Madison DeClue finished 15th in the 1500 meter run with a time of 5:53 and 18th in the 800 meter run in 2:48. The MAC Track runners will compete this Friday, May 3rd at the SIUE Gateway Classic.
(4/26/19)  MAC Track signs Jake Casey.  MAC Track Coach Steve Davis announces the signing of Central High School standout Jake Casey.  Casey will be a part of a growing number of standout athletes joining the MAC running family.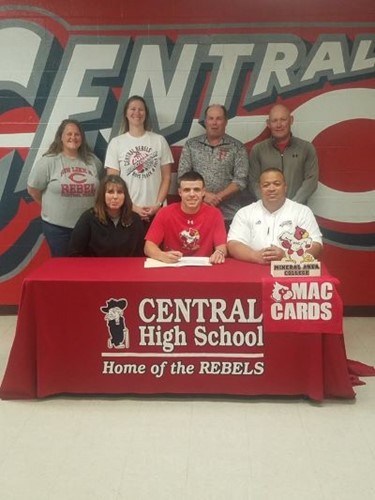 (4/9/19) Results of the St. Louis University " Billiken " Invitational Track Meet that took place this past weekend on April 5th and 6th had Sam Toppins finishing in 6th place in the 5,000 meter run with a time of 18:13, while Madison DeClue placed 18th in the 800 meter run with a time of 2:51.
The next competition for the MAC Track athletes will be this Saturday, April 13th at Greenville University in Illinois.