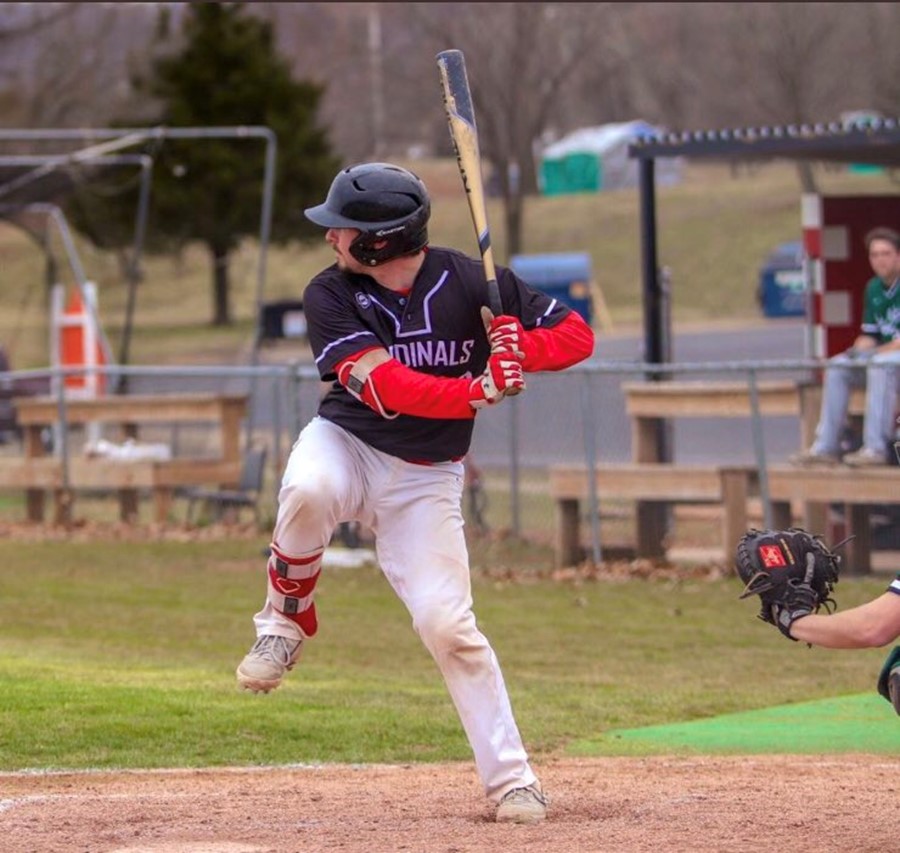 Latest News: 
(9/12/19)  Alumni game canceled for 2019.  This year's Alumni game has been canceled.  Tomorrow is the MAC Athletic Department Golf Tournament.  It will take place out at St. Francois County Country Club to help raise money for the athletic teams here at Mineral Area. 
(9/9/19)  Cardinals start off fall season with a victory.  The Mineral Area Baseball team opened the Fall season on Sunday, September 8th with a victory against Lincoln Trail (15-7) in Murray, Kentucky. 
MAC baseball will travel to Austin Peay University on Saturday, September 21st. They will play 2 games. Game 1 will be against Columbia State College at 11am and Game 2 will be against Dyersburg State at 1:30pm.
(9/9/19)  Fall showcase is set for October 26th, 2019.  Click on the link below to view flyer and also download the registration form. 
(6/12/19)  Sophomore Liam Hicks named to All-American team.  Liam Hicks was named Honorable Mention All-American this week by the NJCAA.  Liam is the first baseball Cardinal to ever receive the award.  Hicks had a fantastic season for MAC hitting 14 home runs with 56 runs batted in.  He batted .440 with a .567 on base percentage.  Liam is a catcher and will attend Arkansas State University in the fall. 
(5/15/19)  Liam Hicks named Region 16 Player of the Year.  Sophomore catcher Liam Hicks was named Region 16 Player of the Year.  Liam is from Toronto, Canada and had an incredible spring for the Cardinals.  He hit .440 with 14 home runs and 56 runs batted in.  He is an Arkansas State signee.  Mineral Area had four players overall receive post-season honors with Caleb Fuerstake also named to the first team. 
Freshman Blakeney Kearby and Riley Parks were named to the 2nd team.