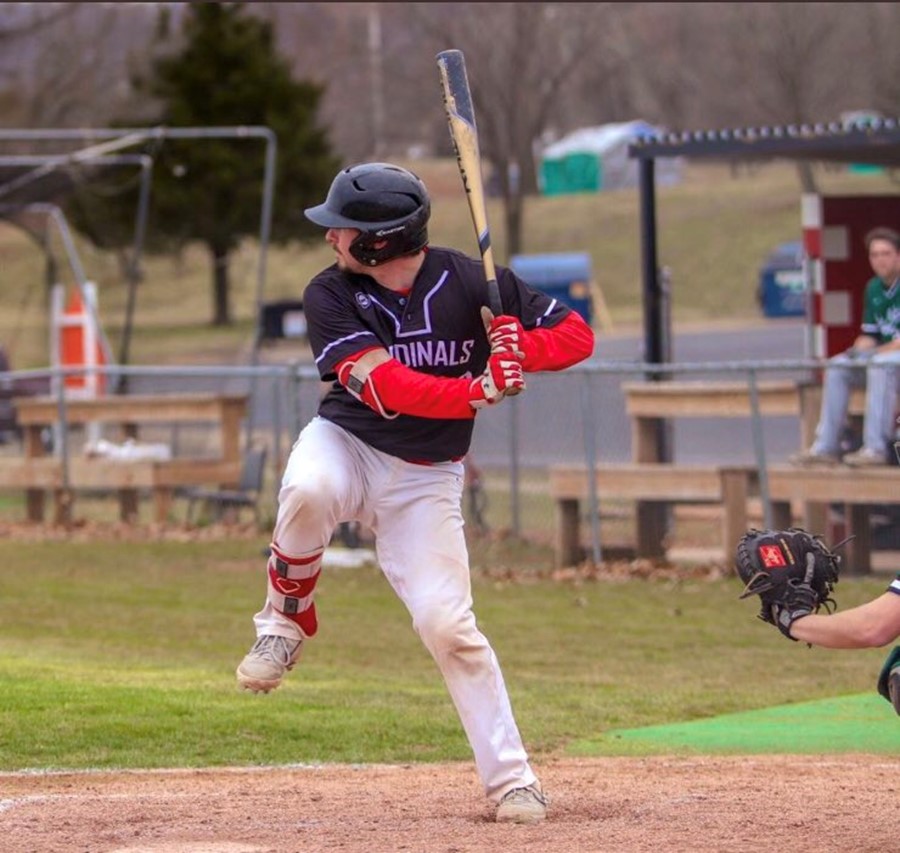 Latest News: 
(6/12/19)  Sophomore Liam Hicks named to All-American team.  Liam Hicks was named Honorable Mention All-American this week by the NJCAA.  Liam is the first baseball Cardinal to ever receive the award.  Hicks had a fantastic season for MAC hitting 14 home runs with 56 runs batted in.  He batted .440 with a .567 on base percentage.  Liam is a catcher and will attend Arkansas State University in the fall. 
(5/16/19)  Cardinals open-tryout date announced.  Head Baseball Coach Blake Jones has announced that Mineral Area will have their open-tryout for any prospective baseball players on June 17th at 3:00 pm.  Cost is $25. 
(5/15/19)  Liam Hicks named Region 16 Player of the Year.  Sophomore catcher Liam Hicks was named Region 16 Player of the Year.  Liam is from Toronto, Canada and had an incredible spring for the Cardinals.  He hit .440 with 14 home runs and 56 runs batted in.  He is an Arkansas State signee.  Mineral Area had four players overall receive post-season honors with Caleb Fuerstake also named to the first team. 
Freshman Blakeney Kearby and Riley Parks were named to the 2nd team.