Final NJCAA Regular Season Ranking:  #5
Latest News: 
(7/27/20)  MAC Athletic Golf Tournament is September 18th.  Mineral Area College Athletic Department will host their 5th annual golf tournament at St. Francois Country Club at 7:30 a.m and 1:00 p.m. on Friday, September 18th, 2020.  Click on the link below for more information.
(6/3/2020)  Sophomore Kevin Legardy signs with Missouri S&T.  Sophomore guard Kevin Legardy will play at Missouri S&T next season.  Kevin is from Las Vegas, Nevada, and played his freshman season at College of Southern Idaho.  Legardy played one season for MAC where he averaged 11.3 points, 5 rebounds, and 3.1 assists per game.
(6/3/2020)  Angelo Stuart signs with Western Illinois.  MAC's Angelo Stuart will be playing Division I basketball next season for Western Illinois University in Macomb, Illinois.  They are now coached by Rob Jeter who was an assistant coach at The University of Minnesota last season under Richard Pitino.  Angelo has three years left of eligibility for the Fighting Leathernecks.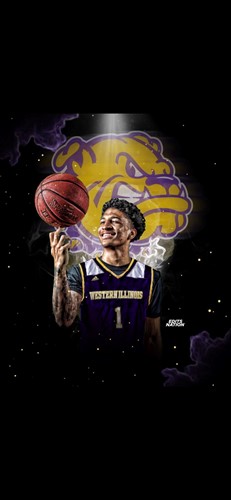 (3/7/20)  MAC freshman Angelo Stuart named All-American.  Freshman guard Angelo Stuart (East Stroudsburg, PA) was named 2nd-Team All-American this year.  Angelo had an outstanding season for the 30-2 Cardinals averaging 17.8 points per game.  He shot 54.8% from the field and an impressive 40% from three-point range.  Click below for a list of all of the All-Americans in NJCAA basketball this season.
(3/2/20)  Angelo Stuart named Region 16 Player of the Year.  The Cardinals lost the championship game of the Region 16 tournament this past weekend but honors rolled in for MAC from both the conference and region voters.  These were highlighted by freshman Angelo Stuart (East Stroudsburg, PA).  who averaged 17.8 points per game and was named Region 16 Player of the Year. 
Head Coach Luke Strege was named MCCAC Coach of the Year. 
5th ranked MAC (30-2) will now wait for the NJCAA to seed and place them in the upcoming National Tournament in Hutchinson, Kansas.
For the complete list of All-Conference and All-Region teams click below.
(2/26/20)  Region 16 Tournament up next for MAC.  The Men's Basketball team played three games this past week. On Monday, MAC played a home game against St. Louis Community College. They defeated the Archers by the score of 100-58. Then, on Wednesday, MAC played the Grizzlies from West Plains. MAC won the home contest easily by a score of 77-59. The Cardinals wrapped up their regular season with a win over State Fair in Sedalia on Saturday. They won this game by a score of 83-75. They had a fantastic regular season with a 29-1 record and 7-1 within the Region 16. They won the MCCAC Conference Championship and earned the #1 seed in the upcoming Region 16 Tournament.

This week is the Region 16 Tournament. The Cardinals have earned the #1 seed and will play State Fair. This game will take place on Friday, in Jefferson City at 4:00 p.m. If the Cardinals win they will play against the winner of Moberly/Three Rivers in the championship game on Saturday. The championship is set to tip-off at 6:00 p.m. on Saturday in Jefferson City. The winner will host a District game with the winner of that game advancing to the NJCAA National Tournament in Hutchinson, Kansas. Good luck Cards!
(2/17/20)  MAC defeats Three Rivers in Poplar Bluff. 
On Saturday, Mineral Area traveled to Poplar Bluff to take on the Three Rivers Raiders.  The Cardinals took care of business and won a big road game by the score of 78-61. Angelo Stuart had 25 points and Malevy Leons had 11 points with 12 rebounds.  With then win, MAC is now 26-1 on the season and 5-1 in Region 16. 
MAC plays three games this week to finish out their regular season.  First, on Monday, the Cardinals will take on St. Louis Community College on President's Day (Monday, February 17) here at the Bob Sechrest Field House at 7:00 P.M.  Then, the Cardinals will play another home game against West Plains at the Bob Sechrest Field House at 7:00 P.M. on Wednesday, February 19th.  The Cardinals will finish out their schedule with a road game on Saturday against State Fair on Saturday, the 22nd in Sedalia, Missouri.