Head Coach - Luke Strege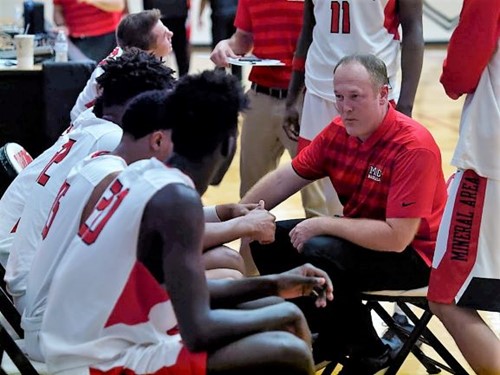 Luke Strege is entering his fifth season as the head basketball coach at Mineral Area College.  In his four years at the helm, Coach Strege has amassed an overall record of 99-27.  This past season MAC was 23-9 overall.  Two seasons ago, MAC was 23-9 overall and was the runner-up in the Region 16 Tournament.  Three seasons ago Coach Strege lead the Cardinals to a 28-3 record and a top 10 national ranking. In his first season as coach, Coach Strege leads the Cardinals to a 25-6 record. MAC was ranked as high as #13 in the country that season.
Strege is the fourth coach in the history of the program. He comes to the Park Hills, Mo., community college having finished his fifth season as the assistant men's basketball coach and recruiting coordinator at Eastern Kentucky University.  While at Eastern Kentucky, Strege helped guide the Colonels to an Ohio Valley Conference Championship in 2014 and a berth to the NCAA National Tournament.  Eastern Kentucky's 49 wins from 2012-2014 are the most during any two years in program history.
Before arriving at Eastern, Strege served six years on the staff at Quincy University in Quincy, Ill.  In 2009-2010, Strege helped the Hawks finish 23-9 overall while climbing to as high as #10 in the Division II national polls.  Quincy earned a spot in the 2010 NCAA Division II Tournament and advanced to the Sweet 16 for the first time in school history.  In 2007-2008, Strege was promoted to Quincy's associate head coach.  In Strege's six seasons at Quincy, the Hawks posted six consecutive winning seasons and advanced to four NCAA Division II Tournaments.
Strege began his collegiate coaching career in 2000-2001 as a graduate assistant at the University of Georgia.  He then spent two more years as a graduate assistant at Western Kentucky University (2001-2003).  Before moving to Quincy, Strege served as an Assistant Men's Basketball Coach at Towson University in Baltimore in 2003-2004. 
Strege graduated from the University of Wisconsin-La Crosse in 1999 with a bachelor's degree in marketing.  He and his wife Christine, are proud parents of Mason, Griffin, and Jaxon.
Coaching Experience
University of Georgia (Graduate Assistant, 2000-2001)
Western Kentucky (Graduate Assistant, 2001-2003)
Towson (Assistant Coach, 2003-2004)
Quincy (Assistant Coach- Associate Head Coach, 2004-2010)
Eastern Kentucky University (Assistant Coach, 2010-2015)
MAC Head Coaching Record:
2015-2016 - 25-6
2016-2017 - 28-3
2017-2018 - 23-9
2018-2019 - 23-9
Associate Head Coach - Tim Walsh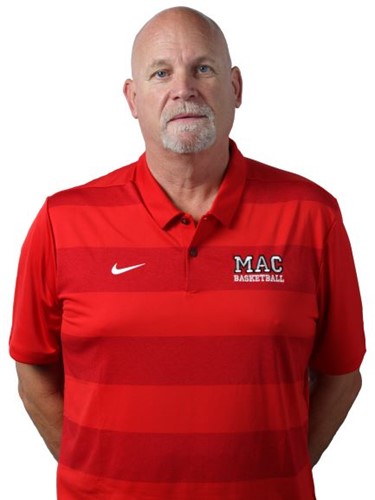 Tim Walsh is entering is the first season as an assistant basketball coach for Mineral Area College.  Coach Walsh had been an Assistant Coach at Idaho State University for the past nine seasons.  He was also an assistant coach at Wisconsin-Green Bay for a season. 
Green Bay defeated Idaho State 68-53 and finished 22-11, advancing to the College Basketball Invitational, one of the new postseason tournaments. That followed a year at Eastern Arizona Community College, where he started the year as an assistant and was promoted to interim head coach in January, leading the Gila Monsters to a 15-4 record over the final two months of the season, finishing fifth at the NJCAA Tournament.
Walsh was named District I Coach of the Year. Overall in his two head coaching stops, he owns a record of 67-45, having coached 36 future Division I players, nine NJCAA All-Americans, four NJCAA Academic All-Americans, and three NJCAA Players of the Year.
Walsh has 21 years of college coaching on his resume, including his first collegiate stop, at Quincy University from 1994-98, helping them to a pair of NCAA Tournament appearances. Walsh has also coached in the high school ranks at Quincy Senior High School and Payson Seymour High School.
Originally from Beloit, Wisconsin, Walsh earned his Bachelor of Science Degree in physical education from Western Illinois University. He played one year at UW-Eau Claire before suffering a career-ending knee injury.
Assistant Coach - Brady Fritcher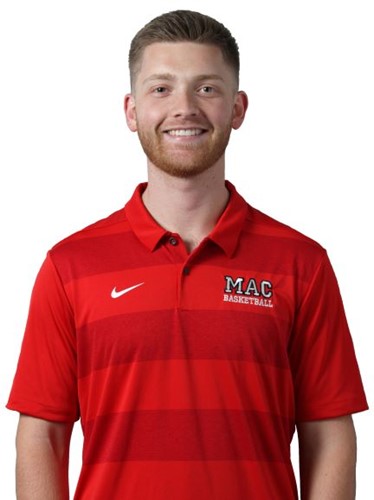 Brady Fritcher is entering his first season as an assistant coach for the men's basketball team at Mineral Area College.
A recent graduate of Illinois State University, he spent the last three years serving as a student manager for their men's basketball program. There he assisted the coaching staff with day-to-day operations including video, scouting preparation, on-campus recruiting, travel, and all other clerical work. He also helped organize and run Illinois State's summer basketball camps, in addition to working camps at several other schools across the country.
Before his time with the program at ISU, Fritcher served one season as an assistant basketball coach at Le Roy High School in his hometown of Le Roy, IL.