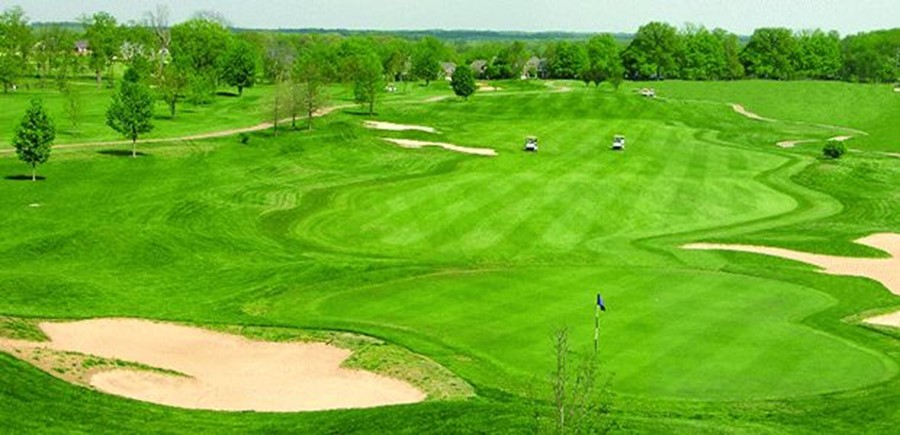 Latest News: 
(9/17/20) On Monday September 14, the Mineral Area College Cardinals Men's Golf team was finally able to host a golf match. The State Fair Roadrunners came to Crown Pointe to play an 18 hole match. Originally scheduled as the MAC Fall Classic Tournament turned into a two team event. The travel restrictions of the other teams could not be lifted, so an 18 hole event was played.
In the fall golf season, the matches are essentially exhibitions which is good as this allows for more players to compete.
Mineral Area had 8 golfers and SFCC had 6 for the day. The low four scores are totaled and posted.
Mac totaled 323 and State Fair was at 337.
Nick Palmer, freshman from Springfield Catholic was low for the home team Cardinals with a 79.
Drew Elder, freshman from Perryville shot 80 followed by Jack Weis, sophomore-Fox HS-82, Seth Waters, freshman-Jackson, MO-82,Shakir Martin-sophomors- STL-85, Mason Tharp-MT. View-freshman-86, Dylan Wiles-Sophomore-Farmington-87,Gabe McClellan-MT View-93.
(7/27/20)  MAC Athletic Golf Tournament is September 18th.  Mineral Area College Athletic Department will host their 5th annual golf tournament at St. Francois Country Club at 7:30 a.m and 1:00 p.m. on Friday, September 18th, 2020.  Click on the link below for more information.
(3/16/20)  Spring sports canceled.  All spring sports at MAC have been canceled for the remainder of the season by the NJCAA.  Please check back periodically for announcements about recruiting, schedules, camp announcements, etc. 
(9/25/19)  MAC hosts Williams Baptist.  The Mineral Area Cardinals Golf Team hosted Williams Baptist University in a golf match on Tuesday, September 24, 2019. The 27 hole event at Crown Pointe was closely contested throughout the entire ay. Williams Baptist held a 10 stroke lead after the opening 18 by a score of 294-304.
Scores for MAC were:
Dylan Wiles-73
Jack Walling-75
Blake Hammond-77
Kobe Franklin-79
John Gambon-84
Mineral Area also had enough for a second-team—Scores for MAC Gray team were:
Brayden Bernstein-81
Lucas Spray-84
Holden Duckworth-86
Dalton Singer-89
Shakir Martin-90
The last nine of the event was even closer as the MAC team posted a nine-hole round of 146.
The golfers were led by:
Jack Waling-34
Kobe Franklin-36
Dylan Wiles-37
Blake Hammond-40
John Gambon-40
GrayTeam
Brayden Bernstein-38
Holden Duckworth-40
Dalton Singer-42
Shakir Martin-43
Lucas Spray-44
Williams Baptist held on to defeat MAC by 1 stroke.
The golf team travels to Spencer T Olin Saturday for the Lewis and Clark Tournament and then leaves Sunday for the Williams Baptist Tournament in Wynne, Arkansas.
(9/24/19)  MAC continues fall season.  The Mineral Area Golf Team continued their fall season on September 9th at home in the Mineral Area Fall Classic. The Cardinals beat Williams Baptist and Lewis and Clark in the 36-hole match.
(9/9/19)  Fall season underway for MAC Golf.  The Mineral Area Golf Team opened their Fall season on August 30th at Rend Lake. The Cardinals placed 5th with Blake Hammond and Kobe Franklin both shooting 155 for 36 holes.
MAC Golf will play today at Crown Pointe CC in the Mineral Area College Fall Classic. The 36 hole match will start at 8 am.