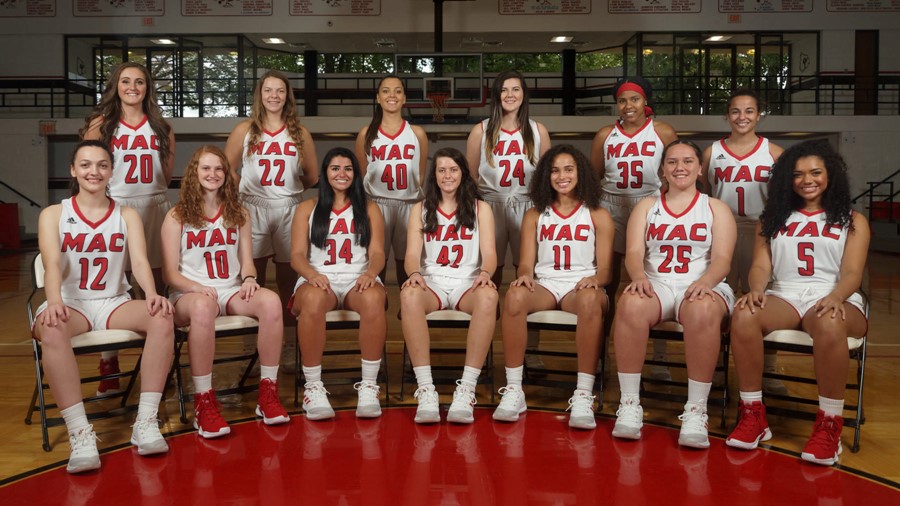 Latest News: 
(2/11/19) The Lady Cardinals traveled to Neosho, MO to take on the Crowder College. The Lady Cards beat the Lady Roughriders 65-56. Lainey Bell scored a career high of 23 points for the Cardinals. MAC is now 5-1 in Region 16 play and 18-5 overall. The Lady Cardinals have also won 6 games in a row.
The Lady Cardinals have two home games this upcoming week. The Lady Cardinals will welcome Jefferson College to the "BOB" on Wednesday, 2/13. Then on Saturday, 2/16, MAC welcomes the Raiders from Three Rivers to town. Game time is 5:00pm for both contests.
Wednesday is School Recognition Night for Bismarck. 
Bismarck will bring their Band and Cheerleaders to perform at the game. ALL fans that live in the Bismarck School District are admitted FREE to the game.
Also, in conjunction with recognizing the Bismarck School District, there will be a fundraiser for "The Bismarck Blessings in a Backpack Program".  This program helps send home food for the weekend for young boys & girls in the Bismarck School District.  If you attend the game tomorrow night, please consider donating to this worthwhile program.  A list of suggested items are below, but if you would like to donate money instead of food, a check may be made payable to Bismarck Schools. Just drop it off at the Admission Table.