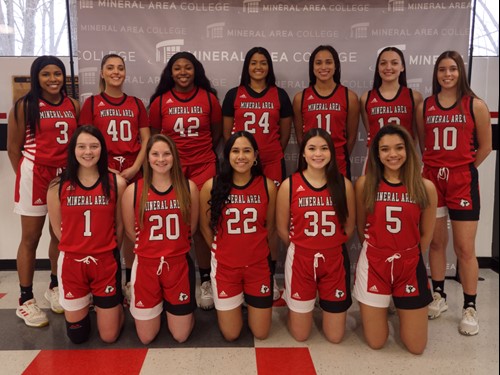 Latest News: 
(7/27/20)  MAC Athletic Golf Tournament is September 18th.  Mineral Area College Athletic Department will host their 5th annual golf tournament at St. Francois Country Club at 7:30 a.m and 1:00 p.m. on Friday, September 18th, 2020.  Click on the link below for more information.
(5/15/20)  Meet the 2020-2021 Lady Cardinals...
Listen to Head Coach Briley Palmer on this year's roster.
(4/7/20)  Masyn McWilliams named All-American.  Sophomore guard Masyn McWilliams was named to the All-American team today.  She averaged 19.5 points per game and 4.9 rebounds per game for the Lady Cardinals.  She will play Division I basketball for SIU-Edwardsville in the 2020/2021 season.  For a list of all of the NJCAA Women's All-American's click below.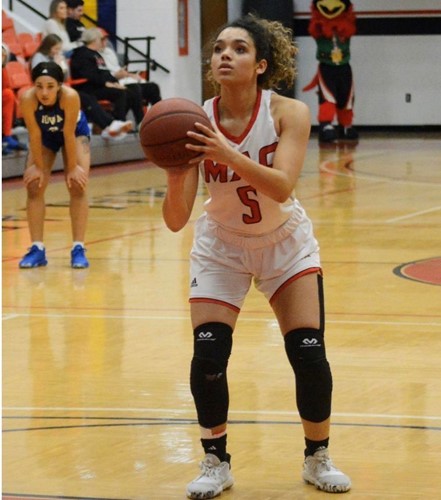 (3/25/20)  Gary Koch named to 2020 MBCA Hall of Fame class.  Gary Koch was named to the MBCA Hall of Fame.  Here is the release from the MBCA:
"With more than 600 wins, Coach Gary Koch, has proven time and time again that he produces on the basketball court. Coach Koch has had coaching stops at Jefferson College (as an assistant), and as a head coach at the following Missouri high schools: Ste. Genevieve, Valle Catholic, St. Pius X, Festus, and Pacific.  He is the Head Women's Basketball Coach at Mineral Area College and has been for 14 years.  During this time his teams have won two Regional Championships and three Conference Championships.  He has also coached nine All-Americans and 22 Academic All-Americans.  His team has been ranked as high as 9th in the nation. Coach Shawn Erickson expands, "Coach Koch has dedicated over 40 years of his life growing the game of basketball in the state of Missouri. His passion for teaching the game the right way and caring about teaching his players to become good citizens will leave lasting impressions on the players and coaches he has worked with over his career."
(3/25/20)  Three MAC sophomores sign to play at 4-year schools.  The women's basketball team had an excellent season fueled by the play of these three sophomore's who have signed to continue their career at the next level.  Keanna Williams will play at NOVA Southeastern, Natalia Lalic has signed at Indiana State and Masyn McWilliams will play at SIU-Edwardsville.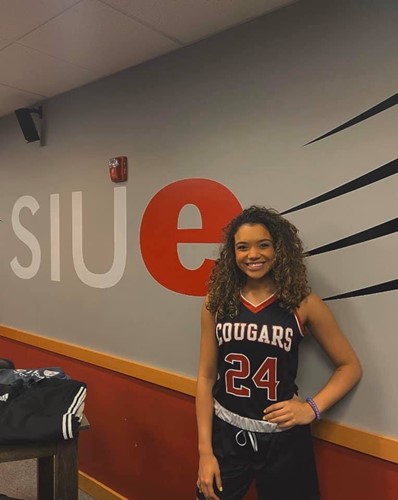 Masyn McWilliams will play for SIUE next season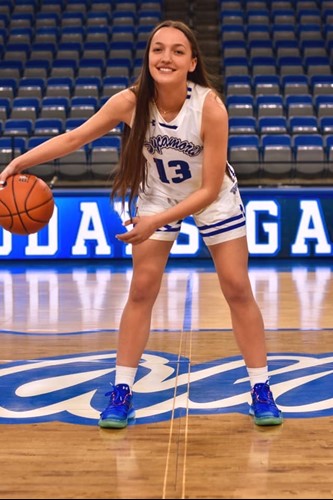 Natalia Lalic will play for the Indiana State Sycamores next season.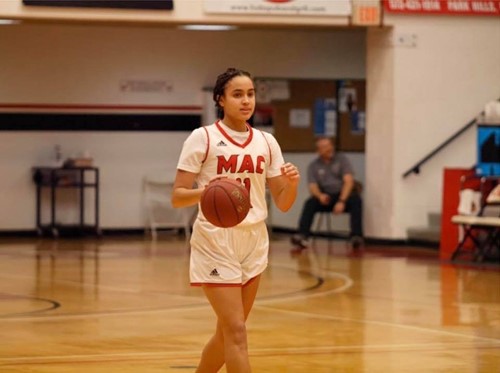 Keanna Williams will play at NOVA-Southeastern next year
(3/2/20)  Cardinals earn post-season honors.  Three MAC women's basketball players earned all-region honors for this season.  Click on the link below to see the entire list of all-region players from Region 16.
(2/28/20)  MAC falls to Three Rivers in Region 16 Tournament.  The Cardinals lost to the Raiders last night in Jefferson City by the score of 89-68.  This ends their season at 19-10. 
(2/27/20)  Region 16 Tournament this week for Lady Cardinals.  The Lady Cardinals played two games this past week. First, they traveled to Jefferson College for a makeup game against the Vikings. MAC defeated Jefferson College by the score of 73-68. Then, on Saturday, the Cards played their last game of the regular season in Sedalia, MO against State Fair Community College. Mineral Area defeated the Roadrunners by the score of 74-58. They finish the regular season with a 19-9 overall record and a 6-4 record in Region 16. MAC won the Region 16 Play-in game on Tuesday night at home against State Fair by the score of 74-59.
 
The Lady Cardinals will play in the Region 16 Tournament this week. The Lady Cards advanced to the semifinals in Jefferson City and will play against #2 Three Rivers on Thursday at 6:00pm. If the Cards win on Thursday, they will advance to the Region 16 Championship game at 2:00pm on Saturday against the winner of Moberly/Jefferson. Good luck Lady Cards!
(2/19/20) Mineral Area signs Kayleigh Winch.  MAC Women's Basketball signed Kayleigh Winch from North County to play basketball for the 2020-2021 season.  Kayleigh was a standout for the Raiders with 1,500 total points and a career-high 40 point performance.