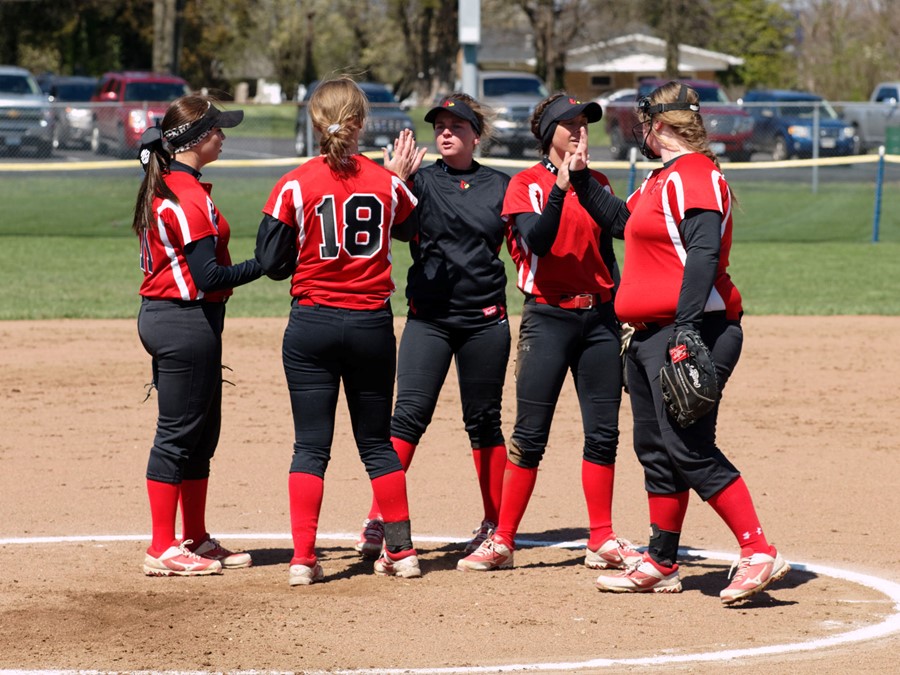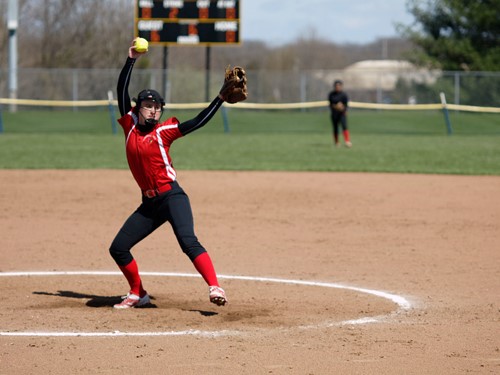 Record Book
Players Moved On
Questionnaire
Latest News: 
(10/1/19)  Cardinals split with Shawnee.  MAC Softball played 4 games at home this past weekend. On Saturday, 9/28, The Lady Cards split a doubleheader with Shawnee Community College. MAC lost game one 10-4 and won game two 14-6. On Sunday, 9/29, 14 MAC Alumni returned for a doubleheader against our current MAC Softball Cardinals. The current Cardinals won game one 6-3 and game two was won by the Alumni 5-1.

(9/24/19)  Lady Cardinals participating in the fall season.  On September 18, Softball traveled to St. Louis Community College to take on the Archers. MAC dropped both games to the Archers by the scores of 5-0 and 12-1. Then on September 21st and 22nd MAC traveled to Fontbonne to play in a weekend tournament. MAC played 3 games on Saturday and 2 on Sunday.
Game 1 MAC vs. MO Baptist Lost 5-0
Game 2 MAC vs. Fontbonne Won 10-1
Game 3 MAC vs. Lewis & Clark Lost 9-7
Game 4 MAC vs. SWIC Lost 9-0
Game 5 MAC vs. Maryville Lost 8-0.

On 9/28, the Lady Cards will play at home vs. Shawnee Community College. Game times are scheduled for 1 pm and 3 pm. On Sunday, 9/29, MAC Lady Cards with host the MAC Alumni in the annual Softball Alumni Game. The doubleheader will start at 1 pm.
(9/23/19)  Lady Cardinals canceled against Lewis & Clark.  Games on Wednesday, September 25 against Lewis & Clark have been canceled and will not be rescheduled.
(9/13/19)  Cardinals playing this weekend. MAC will play on Saturday, September 14 at Lindenwood-Belleville.
Noon vs SWIC
2:00 vs LU-Belleville
Games will be played at South Side Park
Address: 800 S 6th St in Belleville, IL.
(9/9/19)  Fall season starts on the 14th. The Mineral Area Softball team will travel to Belleville, IL on Saturday, September 14th to take on Lindenwood-Belleville. They will play a double-header starting at 1 pm.

(6/12/19)  Alyssa Rennick named MCCAC Honorable Mention.  Alyssa Rennick, a sophomore pitcher from Desoto, MO was named to the MCCAC All-Conference team. 
(6/3/19)  MAC Softball Camp Information.  Click on the link below to view this year's flyer along with the sign-up sheet.
(5/6/19)  MAC Softball in Region 16 Championship game.  The Lady Cardinals advanced to the championship round against St. Louis Community College today with a win over East Central.  MAC won their first-round game by a score of 11-9.  They will play today against STLCC at 2:00 pm. 
(5/6/19)  Three MAC players on All-Region selections.  Congratulations to the following players for being selected to the 2019 Region XVI All-Region Teams!
First Team

Second Team

Name

Points

College

Name

Points

College

Kacy Bergfeld

30

STL

Sarah Shepard

16

STL

Hannah Marquardt

27

STL

Seeley Friend

14

ECC

Mallory Feldworth

26

ECC

Abby Lavely

14

STL

Katie Gaus

26

ECC

Alyssa Sago

13

MAC

Haley Schmutz

25

STL

Maya Street

12

ECC

Miranda Hudson

22

STL

 

 

 

Alyssa Rennick

22

MAC

 

 

 

Marissa Boyd

20

ECC

 

 

 

Tori Siebum

19

STL

 

 

 

Abbi Sampson

17

MAC