Oct 1 - Dec 31, 2020 - 10:21 AM - 10:21 AM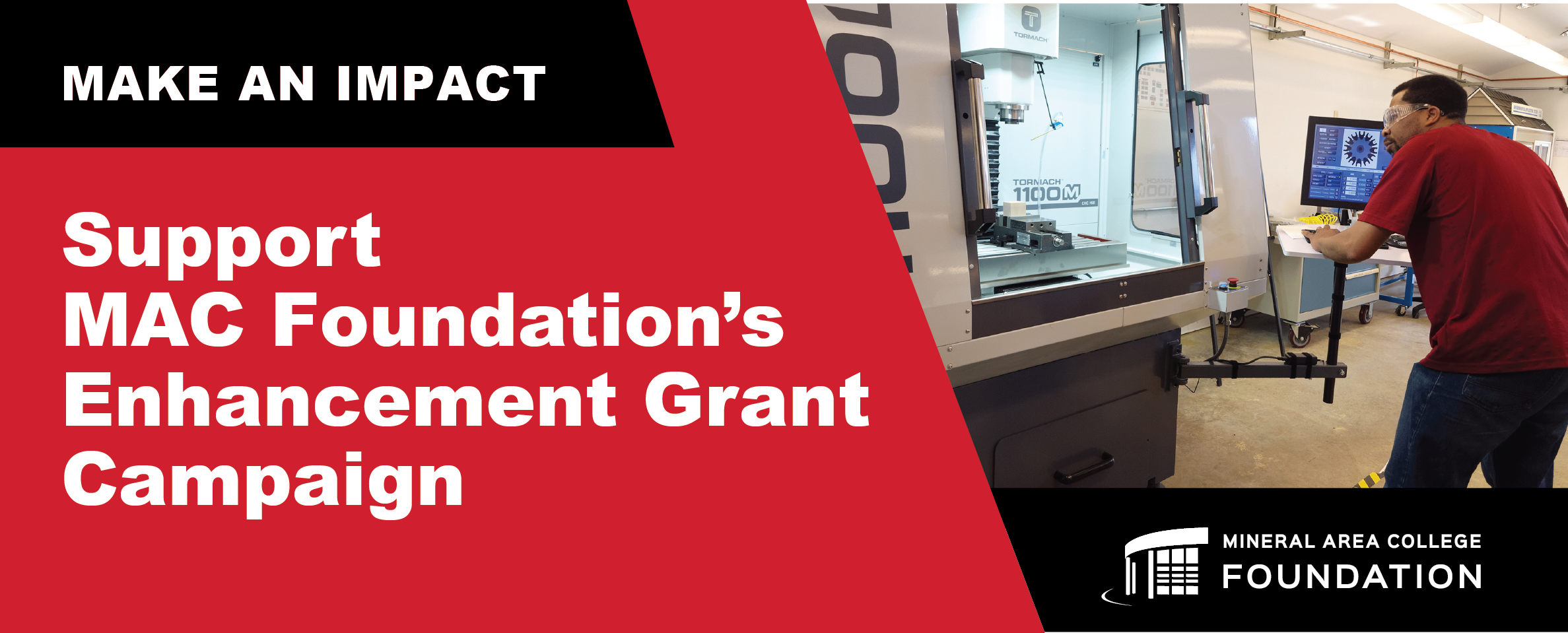 MAC Foundation Launches Annual Enhancement Grant Campaign
Mineral Area College (MAC) is known for providing students a quality, affordable education and has changed the course of countless students' lives and fortified the local workforce by preparing highly skilled and employable graduates.  With the current funding cuts and the obstacles created by COVID-19, there are increased challenges in keeping the tradition of higher learning progressing forward.
MAC's commitment to educational excellence hinges on providing current educational curriculum built on contemporary industry standards, and staying up to date on rapidly changing technology.  These fundamental keys ensure MAC graduates have the best opportunities for success.  The Department of Elementary and Secondary Education (DESE) also recognizes the high cost for meeting the dynamic needs of students, insomuch as the department provides a partial grant funding opportunity to bolster the efforts of proven academic institutions.  The incentive provides a $3-for-$1 match for the development and expansion of quality career education.  MAC Foundation is appealing to the community to assist in the endeavor to keep the college on the leading edge of preparing students for the workforce.
"The $3-for-$1 match is a great opportunity for someone that is able to donate to make a big impact in our community." MAC President Dr. Joe Gilgour said, "We certainly are in a position to leverage this opportunity of enhanced support in a positive way."
The Enhancement Grant provides a large portion of the funds required to purchase state-of-the-art equipment, curriculum, and training programs each year at MAC.  The MAC Foundation is offering the opportunity for the community to contribute in the form of monetary donations to expand and support current programs. 
The Enhancement Grant Campaign will run through December 31, 2020.
It's easy to give!

Give Online
You can also send donations to:
 
Mineral Area College Foundation
P.O. Box 1000
Park Hills, MO 63601.
For more information, call 573-518-2114.