A Message From MAC President Dr. Joe Gilgour
Jun 4 - Jul 15, 2020 - 3:04 PM - 3:04 PM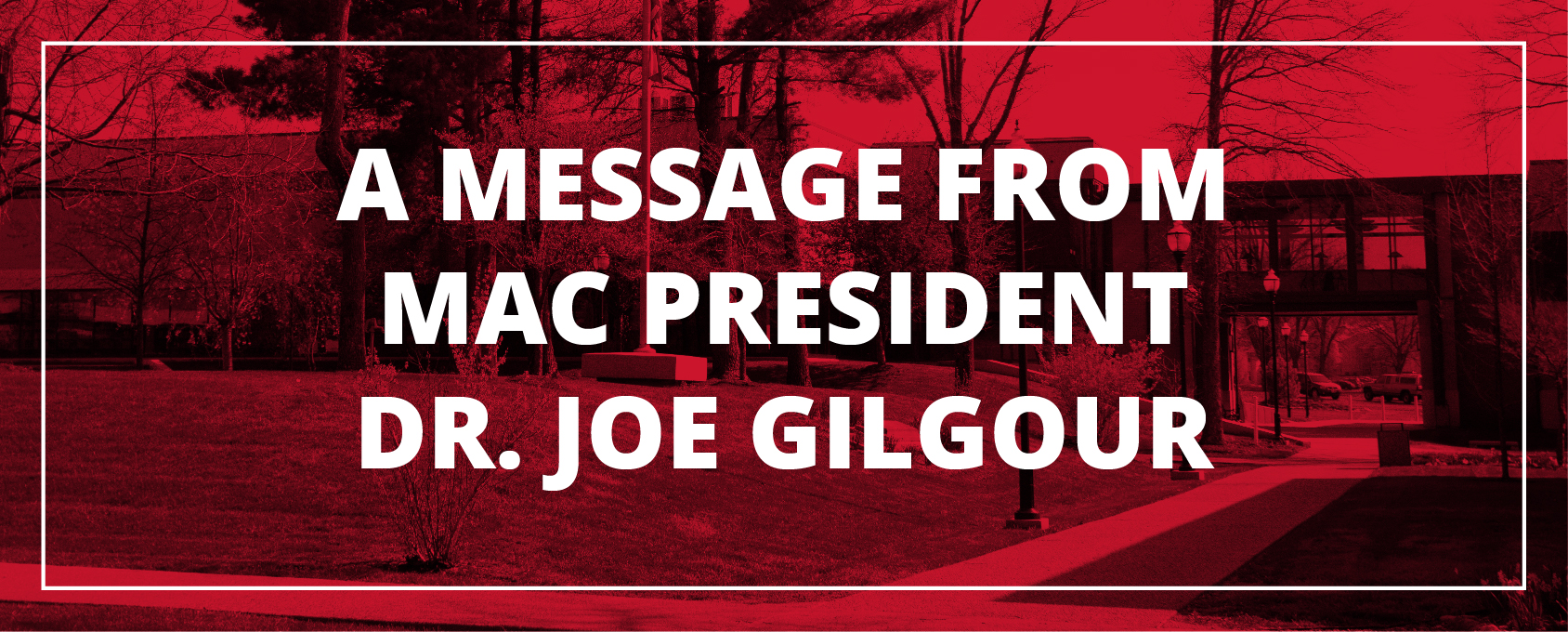 June 4, 2020

Dear MAC students, employees, and community,

Our nation and our communities are hurting right now. Many events have happened in 2020 that have impacted the world, from bushfires in Australia, to the Covid-19 pandemic, to severe financial hardships – including record unemployment. These were unexpected, and in many ways, unprecedented events in our lives. Recently, however, an unarmed, handcuffed black man named George Floyd was killed in Minneapolis, Minnesota. I join educational leaders and the vast majority of law enforcement professionals in condemning this atrocity.

As a community college, we open our doors to everyone and accept all. We do this not for financial gain, but for access to education. We believe, just as Horace Mann did in the 19th century, that education is the great equalizer.

Community colleges must not only provide access to education. By educating others, we must advocate and listen to those whose voices are often silenced, for those who do not have the same opportunities or privileges as others, and for those who have historically been marginalized by society. Bigotry in any form will not be tolerated at Mineral Area College. It is not and will never be welcome here. To allow such behavior would be antithetical to our mission and our values.

At Mineral Area College, we prepare men and women to be in law enforcement. They are good people, trained appropriately by professional faculty. I am proud of that fact and proud of them for serving their community. We also educate students to be good stewards of society, to explore and embrace views, cultures, and values beyond their own. We will continue to provide quality, affordable education, and opportunities for personal growth at Mineral Area College, just as we have for the past 98 years.


Dr. Joe Gilgour
Mineral Area College President