Mar 20, 2023 - 12:00 PM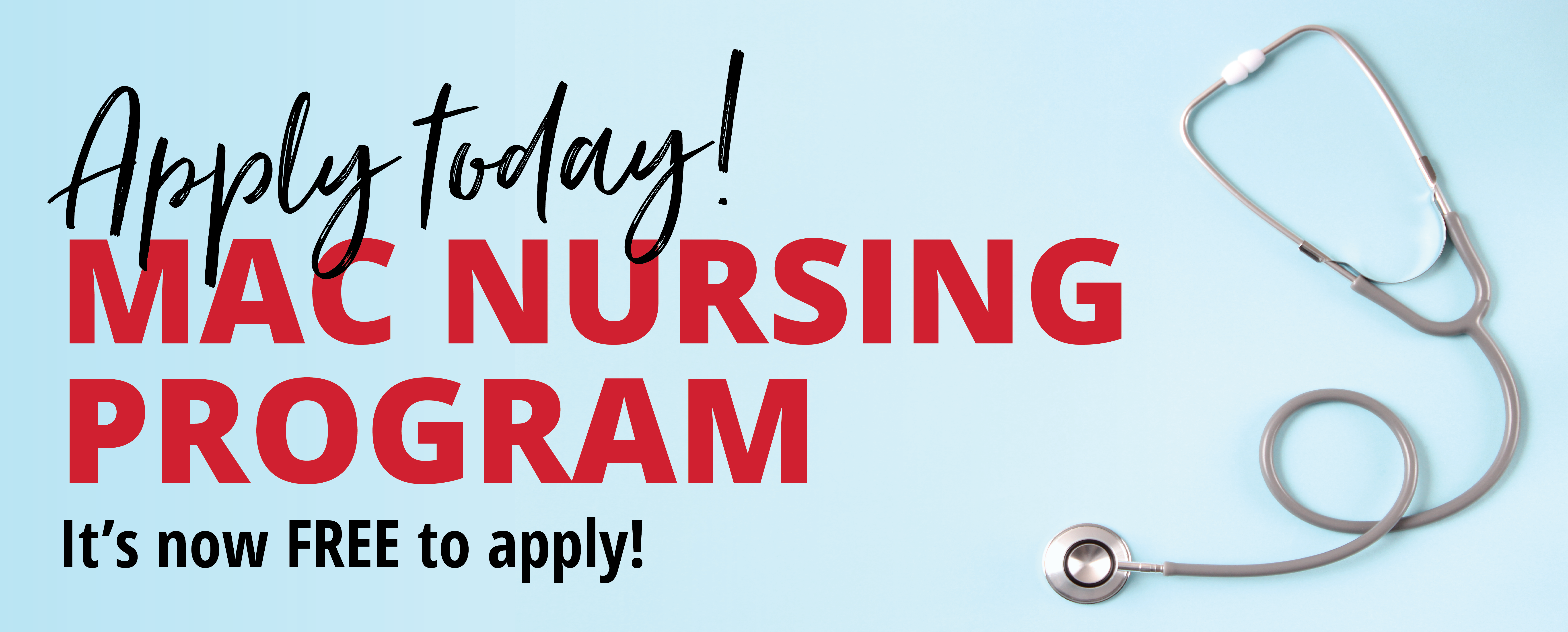 Need to take the Accuplacer? Want to retake to improve your score?

Extra testing sessions have been added:

March 7, 8 & 10
• 8:30
• 12:00
• 2:00*

March 9
•2:00*

Contact our Assessment Center to schedule:
573-518-2202

*Single section
Nursing Applications Due March 20
Mineral Area College (MAC) is accepting applications now for Fall 2023 nursing programs. Prospective students should submit their application to the MAC Allied Health Office by March 20, 2023. And now, there's no fee to apply!
Amy Schwent, MAC Director of Allied Health, said the application fee was dropped to help eliminate a barrier for potential students, providing greater access to the in-demand program.
"One of the great things about MAC's program is that we offer options," said Schwent. "New students can choose the Practical Nursing or Associate Degree Nursing (ADN) pathway and current Licensed Practical Nurses are eligible to apply for the Advanced Placement ADN program to advance within the field. Whichever pathway is chosen, we pride ourselves on training nurses who are well-prepared to provide quality healthcare to our community and beyond."
The Associate Degree Nursing program is comprised of a five-semester curriculum leading to an Associate of Science degree. Upon successful completion, the student may apply to take the National Council Licensure Examination for Registered Nurses (NCLEX-RN). Satisfactory achievement on the examination will qualify graduates for licensure as an RN.
Our Practical Nursing certificate program is a three-semester curriculum after which a successful completer may take the National Council Licensure Examination for Practical Nurses (NCLEX-PN). Students in the PN program may choose to take additional courses to prepare themselves for the Advanced Placement ADN program.
Applications for both the Associate Degree and Practical Nursing Program are available at MineralArea.edu/Nursing. Prospective first-year students may apply for one, or both programs, and prerequisites are required. For more information, call the MAC Allied Health Office at (573) 518-2172.