Feb 20-22, 2020 - 7:00 PM - 7:00 PM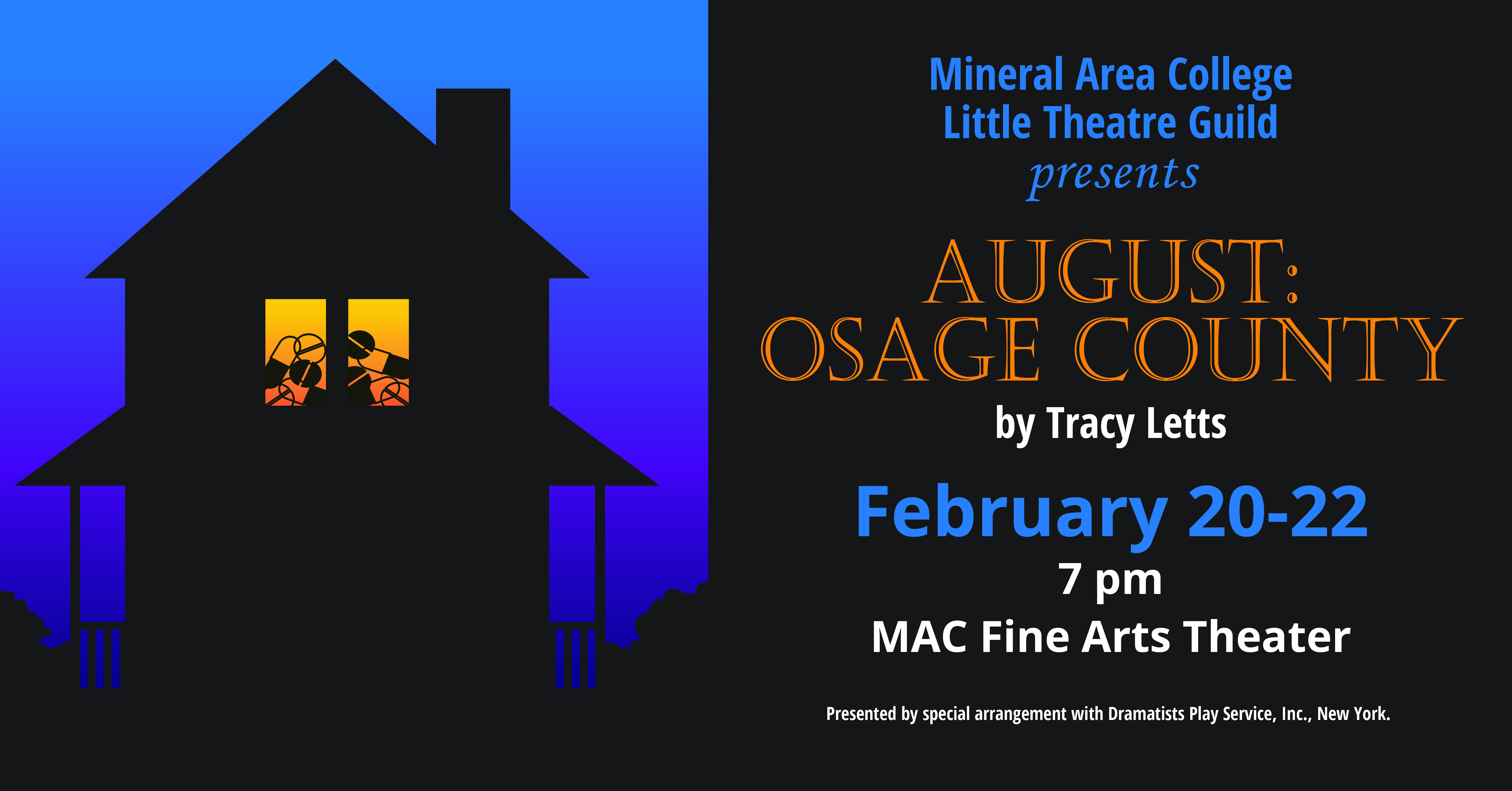 The Mineral Area College Theater Department and Little Theater Guild will be performing August: Osage County from Thursday, February 20 through Saturday, February 22. Shows begin at 7:00 p.m. in the Fine Arts Theater on the MAC Park Hills campus.

Winner of the 2008 Pulitzer Prize, five Tony Awards, and three Drama Desk Awards, August: Osage County is a tragicomedy about the dysfunctional Weston family on the plains of Oklahoma. After their father vanishes, the family unexpectedly reunites, resulting in an explosion of repressed truths and unsettling secrets. Mix in Violet, the scathingly acidic matriarch, and you've got a play that unflinchingly—and uproariously—exposes the dark side of the Midwestern American family.

Playwright Tracy Letts writes in the same vein as Tennessee Williams, with much of this story being autobiographical. In many ways, his representation of the Weston family continues to reflect middle America and its struggle with alcoholism, drug addiction, adultery, and sexual misbehavior.

This show is rated R: Restricted. It is not recommended for children due to adult language and themes.

Tickets can be purchased at the door the night of each show or from the MAC Bookstore, 573-518-2106. Student and senior tickets are $3, and general admission tickets are $7.

For additional information, please visit our theater page or contact Theatre Director Chuck Gallaher at (573) 518-2181.