Aug 8, 2022 - 9:00 AM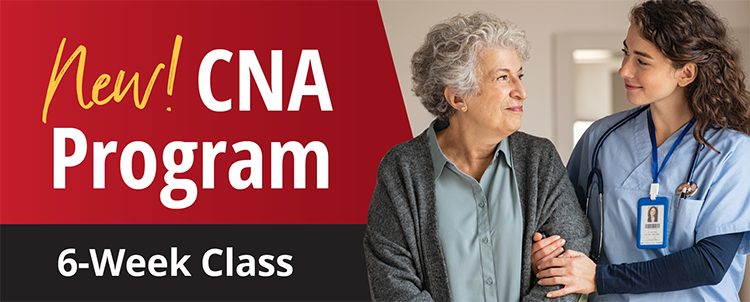 Certified Nurse Assistant
Become a Nurse Assistant in just 6 weeks!  
This program provides students the information, techniques, practice, and procedures necessary for successful completion of the Certified Nurse Assistant exam. Students learn how to assess patients, recognize changes, take vital signs, and aid with activities of daily living. They also learn effective communication skills and how to protect the privacy and confidentiality of their patients. 
Students will learn their role in the healthcare team and how to maintain a therapeutic and safe environment. The program includes considerable lab practice in our state-of-the-art Nursing Labs as well as clinical experience in our employer partner facilities. The Certified Nurse Assistant exam must be completed after all program components have been successfully completed. 
Skill check-offs for this program were developed in conjunction with the Mineral Area College Nursing Department. Students who successfully pass the skill check-offs in this program will not have to repeat this portion of instruction if they later enroll in one of our Nursing Programs. 
Great entry-level healthcare opportunity
Financial assistance may be available
Option to combine with Phlebotomy for additional marketability
Classes begin August 8th!