Jan 25, 2020 - 5:00 PM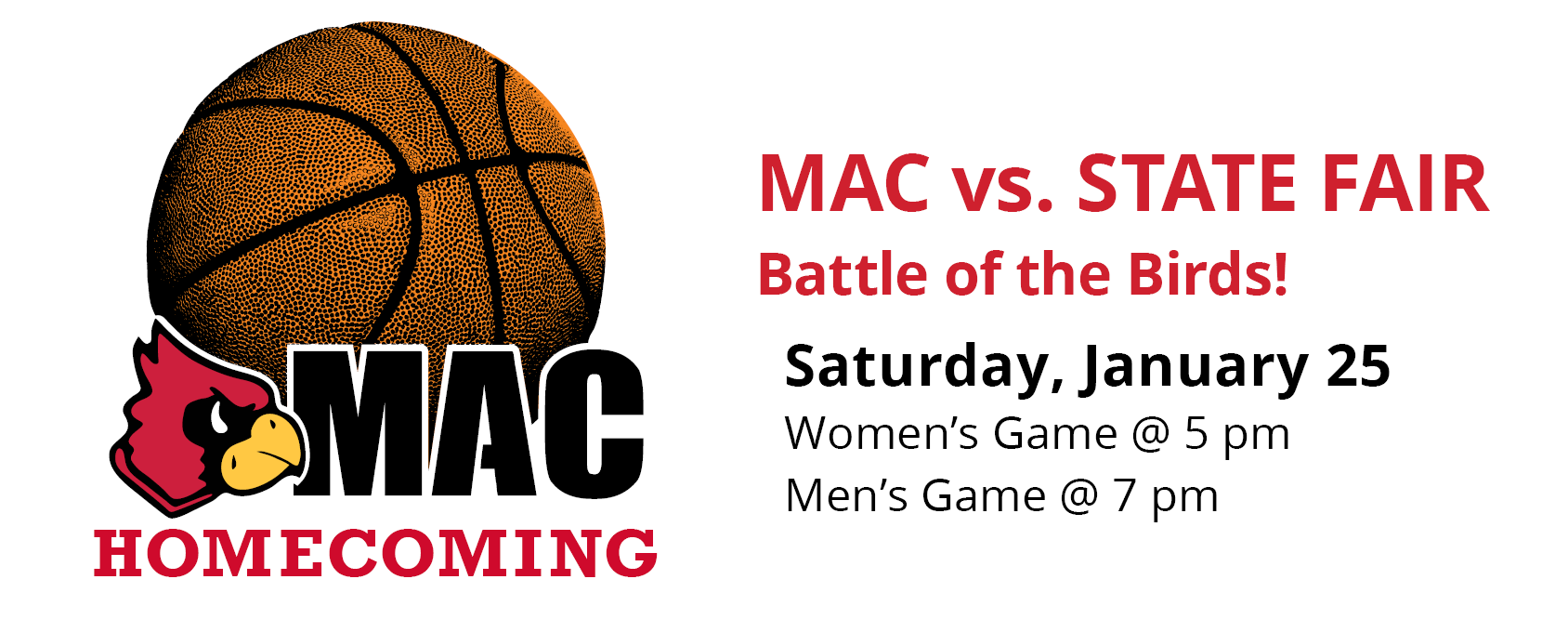 Mineral Area College is gearing up for Homecoming in 2020, set for Jan. 25.
The evening's Cardinal basketball games feature men's and women's teams battling against the State Fair Roadrunners.
Kevin Thurman, Homecoming committee chair said, "Once again this year we are able to offer special MAC Homecoming t-shirts.  The shirts are free thanks to our sponsors including Little Caesar's, Cap America, Missouri Baptist University, Dominos, UMSL, First State Community Bank, Sugarfire, MAC Educational Talent Search, MAC Foundation, Student Housing @MAC and MAC Student Activities.  Shirt quantity and sizes are limited, so be sure and arrive early."
In addition to the athletic side of homecoming, performances, games and activities should make for a fun evening for the entire family. The MAC and Flat River Junior College yearbooks will be available in the dining room off the gym.
The Lady Cardinals take on State Fair at 5 p.m. and the men's game at 7 p.m.   Admission is $5 for adults, $2 for youths.
After the game, kids can join Kirby the Cardinal and Athletic Director Jim Gerwitz on the gym floor to shoot some hoops like a MAC Cardinal. There will be something for everyone at the 2020 MAC Homecoming. Gather the family and pack the stands!
Alumni, students and friends can follow Homecoming developments on the Mineral Area College Facebook page.
For more information on Homecoming and other Mineral Area College Foundation events, call Kevin Thurman, (573) 518-2261 or kthurman@MineralArea.edu.