Sep 1 - Dec 31, 2020 - 4:17 PM - 4:17 PM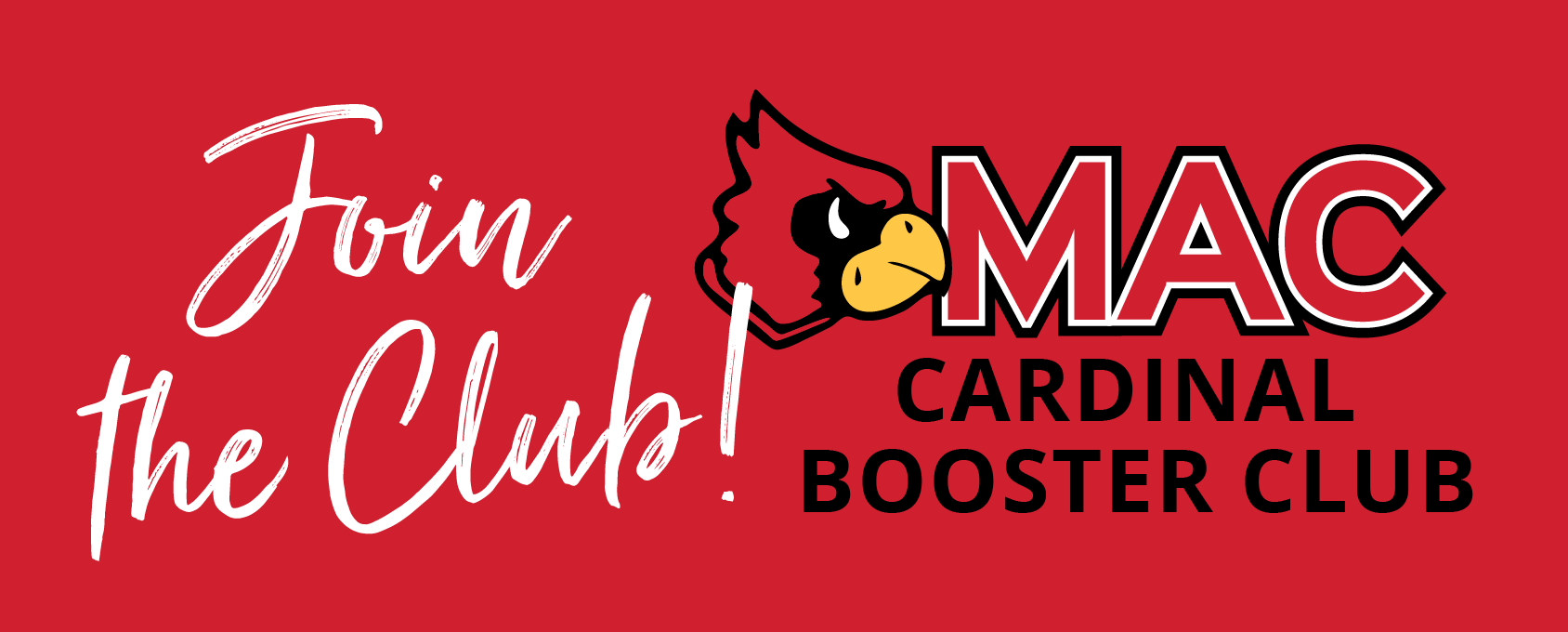 The Mineral Area College Cardinal Booster Club is the foundation of athletics, raising money to fund scholarships and operating to assist our student athletes. With the rising costs in higher education and budget cuts across the board, the Cardinal Booster Club is essential for the vitality of our sports programs. Members of the Cardinal Booster Club protect this athletic department, acknowledging the worth of a quality student athlete experience in the classroom, community, and on all playing fields at Mineral Area College.
Join the club and share the Cardinal Spirit!
Click here

 

to download and print the registration brochure.
Fill out the form on the back and return to us with your payment.
Prepare for a great year of MAC Athletics!
Questions? Contact Jim Gerwitz at (573) 518-2134 or jgerwitz@MineralArea.edu