Nov 30 - Dec 4, 2020 - 8:00 AM - 3:00 PM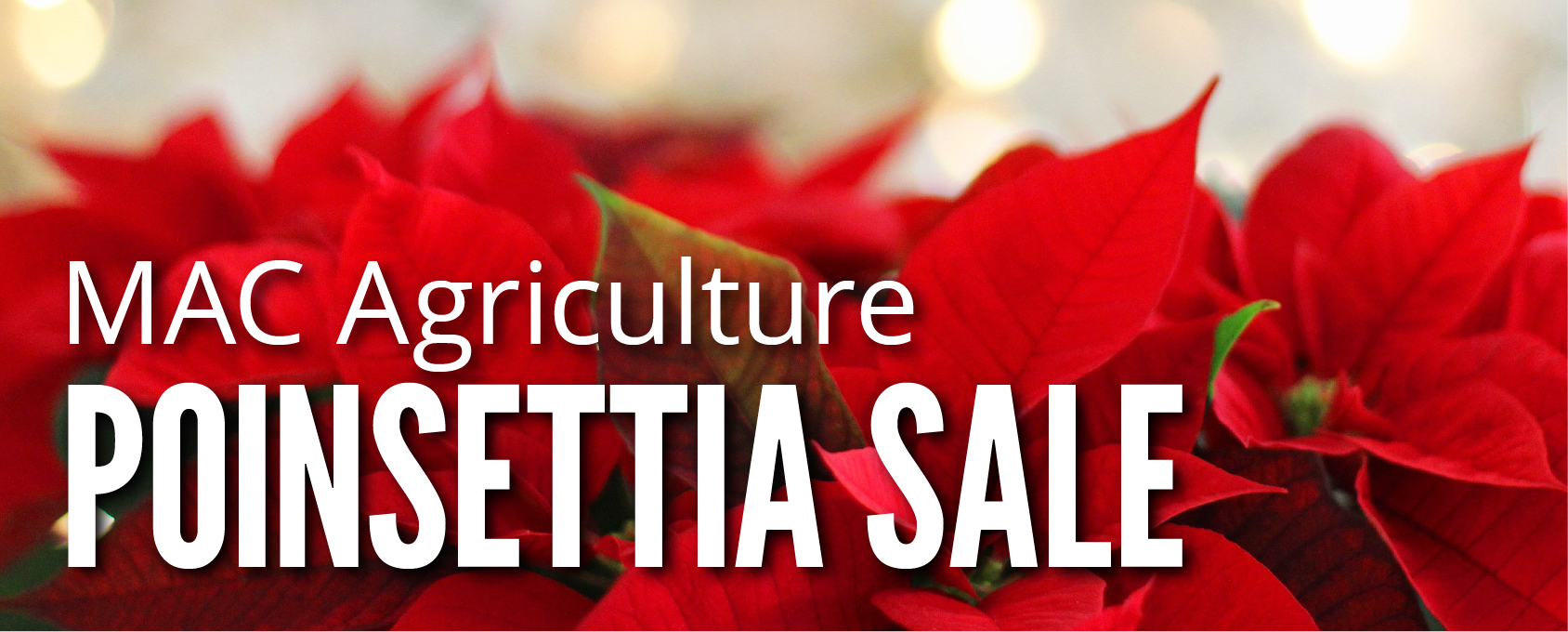 The MAC Professional Agricultural Student (PAS) Club is hosting its annual poinsettia sale! Poinsettias were grown by MAC Agriculture students, and all proceeds support the PAS club.
2.25" Pot: $3/each
6.50" Pot: $5/each
Glitter: $10/each
The poinsettia sale is located in MAC greenhouses and open from 8:00 a.m. to 3 p.m. each day. While supplies last. Shop early for the best selection!
Have questions? Need volume pricing? Contact the Agriculture Department at (537) 431-4593 or email cfollis@MineralArea.edu.