Jun 1 - Jul 30, 2021 - 12:00 PM - 12:00 PM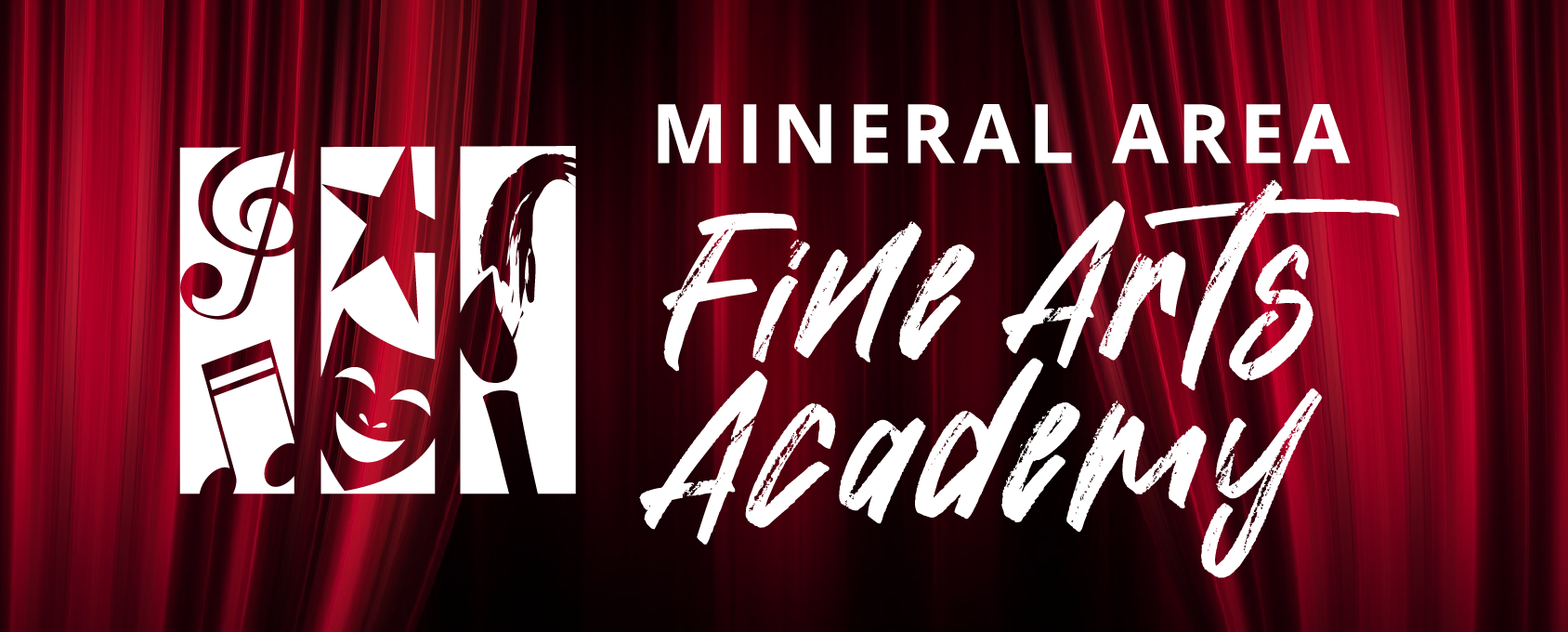 MAFAA launches at MAC
Starting this summer, the community will have a new way to access arts education in the Mineral Area. The Mineral Area Fine Arts Academy (MAFAA) begins operating at Mineral Area College (MAC) this summer as the two entities partner to meet the artistic and cultural needs of the community. A not-for-profit organization, the Mineral Area Fine Arts Academy will offer instrumental music, vocal music, and theatre education for students of all ages and abilities. Classes will be held year-round and will focus on both individual and small group instruction.

Amanda Dement will be the Director of Music for the Academy. She brings many years of music education experience to the role, most recently serving as a band instructor in the North County School District. She will be just one of the many highly-trained music professionals who will teach music classes, which will be structured in 8-week sessions and will begin in August.
"The Mineral Area Fine Arts Academy prides itself on the diversity of classes offered and the talented and unique skill sets of its staff," said Dement. "There is something special about an academy that brings all of the fine arts together for the community to partake in and enjoy. Sessions are only an 8-week commitment.  So if you want to try something new, or dust off an instrument from your past, now is the time!"
MAFAA has planned two music camps this summer for local students. The first, a Big Band Camp, is scheduled for July 6-9 and will be followed by a Show Choir Camp August 2-6. Tuition for each camp is $80 and includes a t-shirt. For more information and to register, visit  www.mafinearts.org.
The organization will also provide theatre instruction including performance courses and lessons for those who desire to act, sing, and dance.  For those who would prefer not to be seen or heard, but still want to be a part of the magic, there will be instruction for stage management, set building, light design, sound design, makeup, and costuming. Most courses will have a recital at the end of each term, allowing students to showcase their hard work in front of their loved ones. 
Jason Carr will be Theatre Academy Director. Between acting, stage managing, set building, directing, and tech work, he has been involved in nearly thirty productions at MAC. He's excited to have the opportunity to share his passion for theatre with the community, much like former MAC theatre director Rick Giles did with him.
"Under the tutelage of Rick Giles, I learned so much about life, love, acting, and performance," said Carr. "If I am able to provide just one person with everything that Rick did for me, my entire life will be a success."
MAFAA plans to produce full-length, large cast performances as well, which will be cast by audition. These auditions will be open to students, as well as the community. Productions will be family-friendly, and will always be all-ages performances. 
A Theatre Camp is on the schedule for July 26-30. Students ages 7-18 will collaborate to create to be performed at the end of the week for friends and family. Tuition is $80 and includes a camp t-shirt. For more information and to register, visit www.mafinearts.org.
MAC president, Dr. Joe Gilgour, said that the college is pleased to be partnering with the Mineral Area Fine Arts Academy to ensure that arts education and performances are available in our community. 
"The community has spoken loud and clear on the importance of theatre and music production opportunities," said Gilgour. "MAC is pleased to join with the Mineral Area Fine Arts Academy to help ensure the cultural needs of our region continue to be met."
For more information about the Mineral Area Fine Arts Academy and to register for camps or classes, visit www.mafinearts.org. Follow their Facebook page for updates, or contact them by phone at (573) 518-2265.