Aug 16 - Dec 31, 2021 - 12:00 PM - 12:00 PM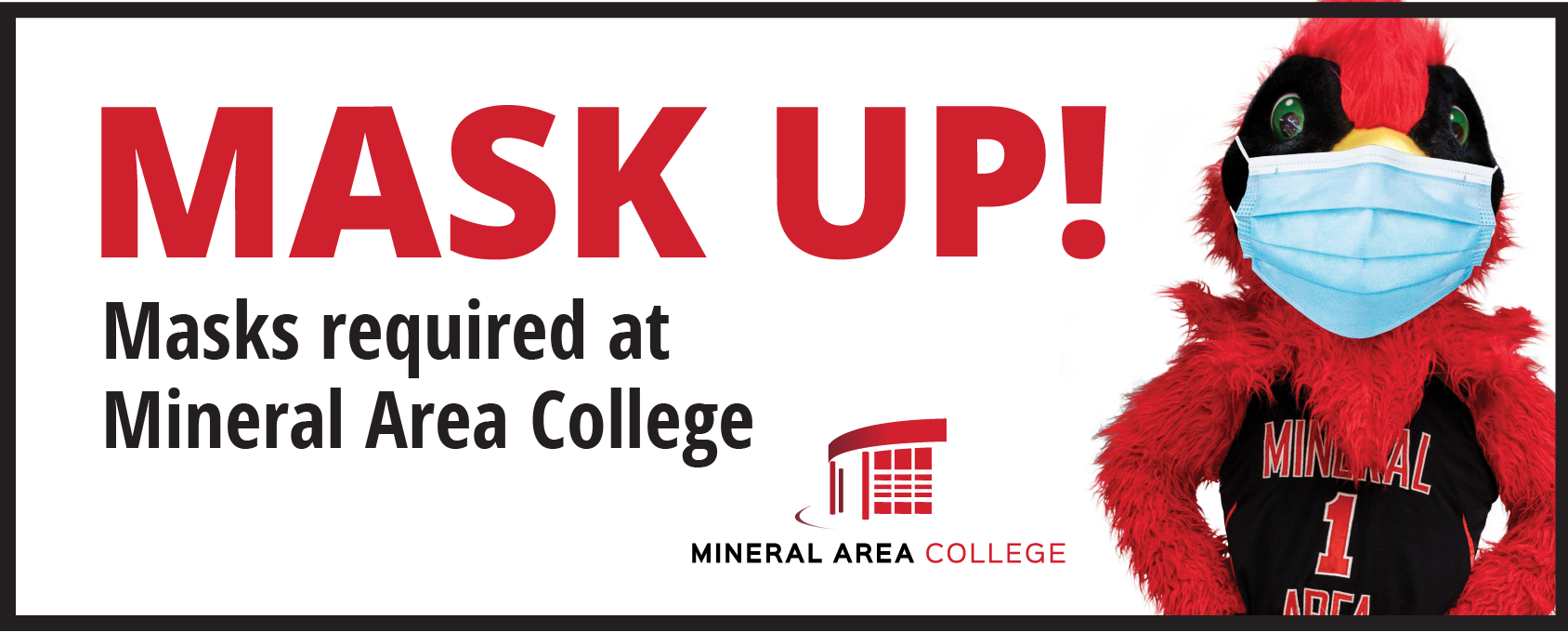 Masks are required in campus buildings.
All students, employees, and campus visitors are required to wear masks while in campus buildings. The masking requirement, which applies to everyone⁠—regardless of vaccination status⁠—will be evaluated periodically as the semester progresses.
Masks are not required in the following situations:
Employees may remove masks when alone in their office.

 

Instructors may remove their masks while teaching if they are eight feet or more from students in the classroom.
Performers in the Mineral Area Fine Arts Academy will be allowed to remove masks while performing.

 

Student athletes may remove masks when actively participating in indoor sports, but coaches, players on the bench, and cheerleaders will all need to keep masks on at all times while indoors.
Masks may be removed while eating or drinking.
Mineral Area College is committed to providing a safe environment for our students and staff. We appreciate the cooperation and patience of our students, staff, and community as we periodically review CDC guidance and reconsider policies to help promote health and ensure continuity of instruction for our students.