Nov 14 - Dec 31, 2020 - 3:38 PM - 3:39 PM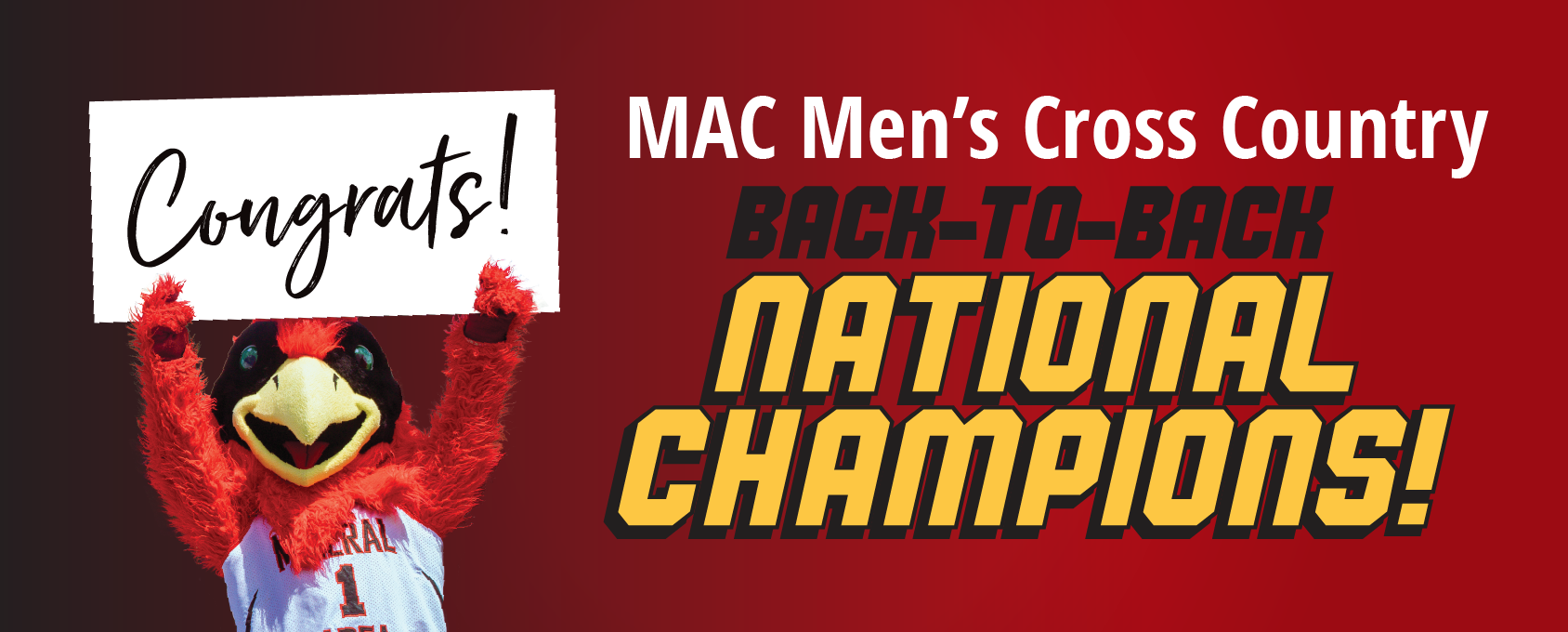 Congratulations to the Mineral Area College Men's Cross Country team, who won their second consecutive NJCAA Division III National Championship Saturday, November 14, 2020, in Fort Dodge, Iowa. In dominating fashion, the Running Cards placed six runners in the top 15 in the men's meet and two in the women's meet.
Sophomore Donovan Denslow was the individual men's champion, followed by teammate Wyatt Elliott as runner-up.
The other runners placed as follows:
Kyle Vinyard-4th
Caleb Wicklund-6th
Alex Ahrens-10th
Jacob Arnold-15th
On the women's side, Hailey Debert finished 10th and Nani Brewington finished 13th.
All 8 runners earned All American honors.