May 6 - Jun 19, 2020 - 3:29 PM - 3:30 PM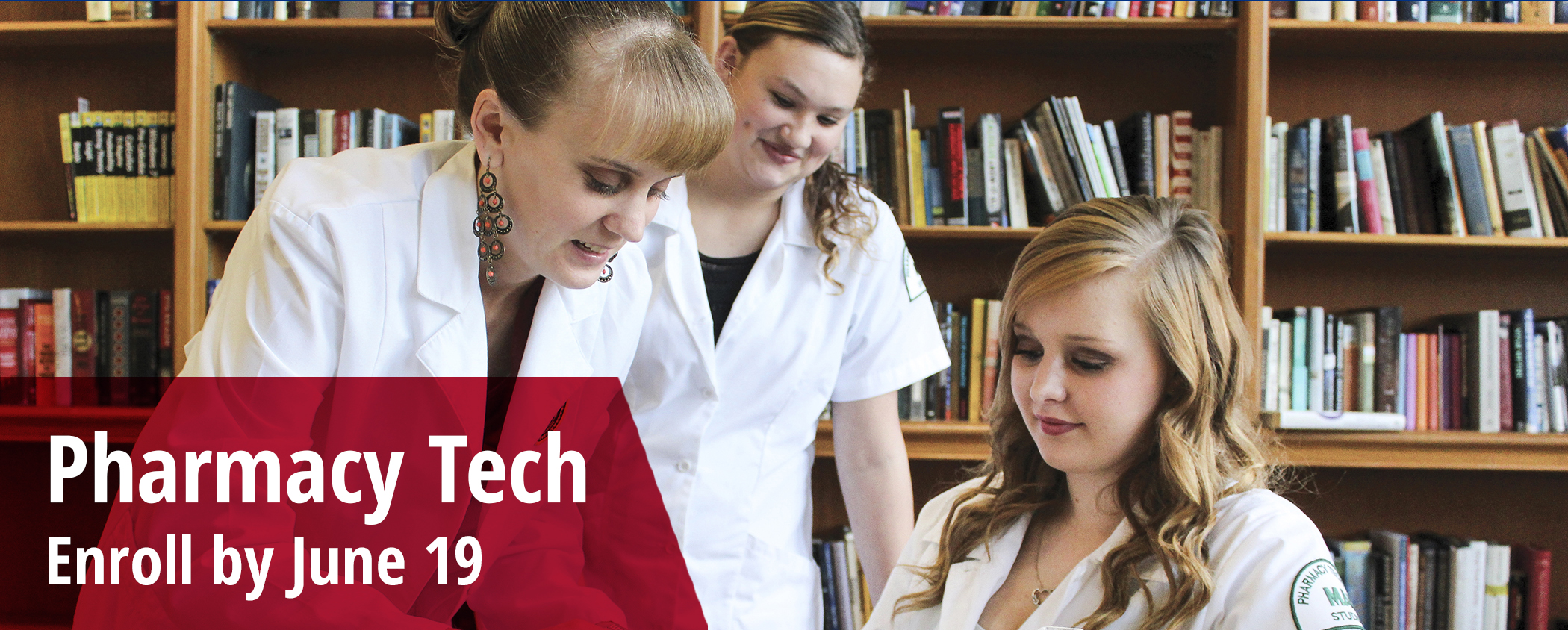 June 19 Deadline for Enrolling in Pharmacy Technician Program
Mineral Area College is offering its Pharmacy Technician Program through the Continuing Education Division this fall. The program will not be eligible for college credit, but students may still be eligible for tuition assistance through SkillUP or the Workforce Innovation and Opportunity Act (WIOA).
Pam Watkins, director of MAC Continuing Ed, said according to the United States Department of Labor, the employment outlook for Pharmacy Technicians in Missouri is bright. A survey of local pharmacies found that they are more likely to hire program graduates, even if they have not yet passed the Pharmacy Technician Certification Board exam.
"The program maintains high standards for quality which have resulted in both high national certification exam pass rates and high employment rates for program graduates," she said. "Mrs. Jenny Majeske created the program in 2012, and she will be teaching the program again this year.
The Pharmacy Technician Program will hold classes in the evenings this year on Mondays, Tuesdays and Thursdays from 6-8:30 pm, plus one Saturday per month from 9 am to 2 pm. Classes start Aug. 24 and run through Dec. 17. The deadline to enroll is June 19.
Students must pass a background check and drug test in order to get registered through the Missouri State Board of Pharmacy, a requirement for admission into the Pharmacy Technician Program. The board registration process can take up to six weeks, so those who are interested in the program should contact the Mineral Area College Continuing Education Department to start the process before June 19.
For more information about the program, contact Pam Watkins at Mineral Area College by phone at 573-518-2280 or by email at ContinuingEd@MineralArea.edu.
Previous program graduates have enjoyed high completion with a typical rate of 88% becoming employed as a pharmacy technician. Because employers are introduced to students during clinical rotations, it is not uncommon for nearly half the class to become employed before the course ends. Majeske said, "Our pharmacy partners value the program so much that they encourage the students they hire to complete the program."