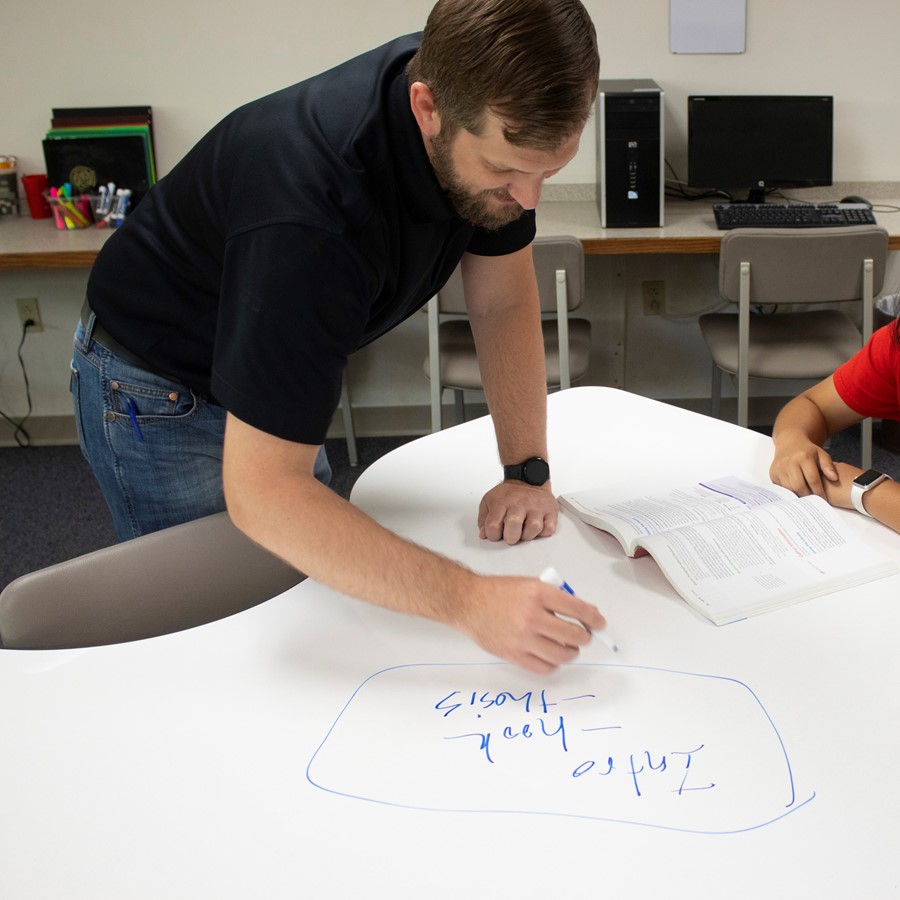 EXCEL/Student Support Services (SSS)
EXCEL/SSS is an academic support program that serves low-income, first-generation students and students with disabilities who are enrolled at Mineral Area College and who have the potential to earn an associate's degree. The primary goals of EXCEL/SSS are to retain students until they graduate from Mineral Area College and to assist students in the transfer process. In order to achieve these goals, EXCEL/SSS provides individual and group tutoring in all general education courses and many electives; advising services including assistance with course selection, degree planning, registration, and applying for financial aid; economic literacy information; assisting students in identifying, researching and applying to four-year universities; and accompanying students on visits to college campuses. Scholarships and SSS Supplemental Grant Aid are provided, subject to availability of funding. Use this link to join EXCEL and book a tutoring appointment: excelmac.simplybook.me
For more information, click here.
Hours
Fall and Spring
Monday–Friday:  8:00 am – 4:00 pm
Summer
Monday–Friday:  8:00 am – 3:00 pm
Academic Resource Center (ARC)
The Academic Resource Center provides tutorial support for a variety of courses, primarily within the areas of English, math, and reading, while also assisting students in their transition to college. Developing goals, balancing school with other obligations, and preparing for exams are among the many necessary skills we can help cultivate in students.
Click here to explore our services or book an appointment with a staff member!
Hours
Fall and Spring
Monday – Thursday:  9:00 am – 2:00 pm
Friday:  9:00 am – 12:00 pm
Summer
Monday – Wednesday:  9:00 am – 2:00 pm
Contact
To discuss our services with a staff member: (573) 518-2108 or arc@mineralarea.edu