Make a difference. Pursue your passion to help others. Become a nurse.
Mineral Area College is accepting applications now for our nursing programs. Let us prepare you for a rewarding career in a high-demand field where you'll find opportunities for growth and advancement. It's time to take your next step.
There's no fee to apply! What are you waiting for?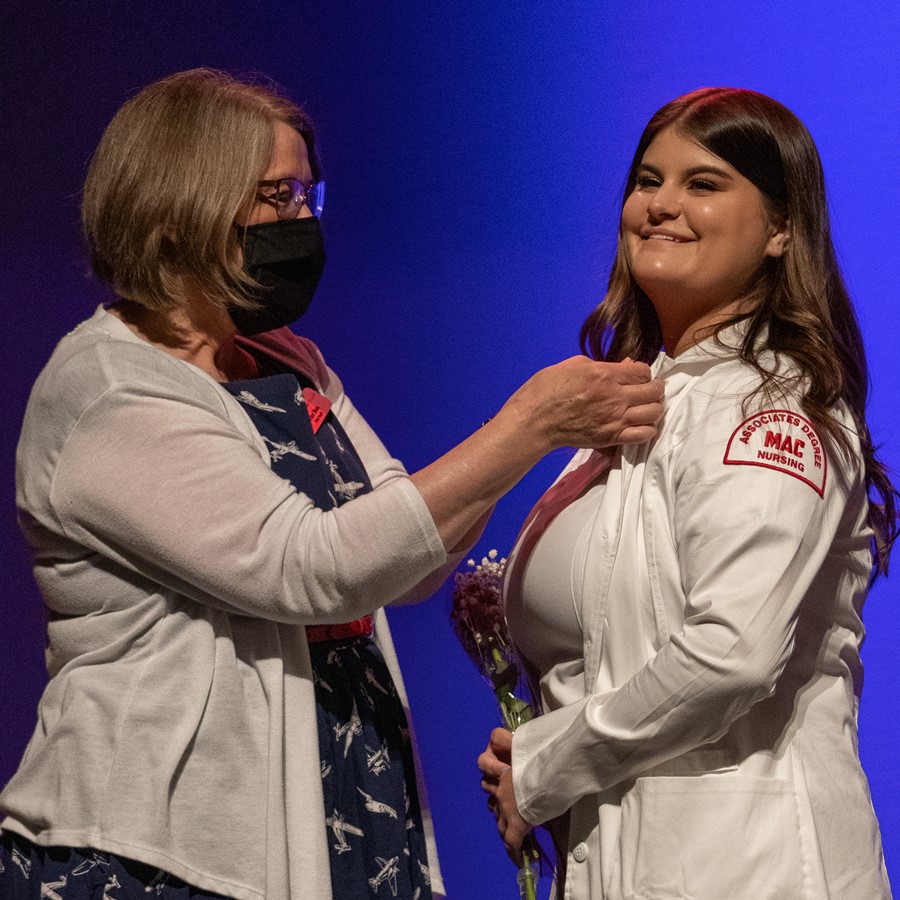 I am grateful to the MAC nursing faculty who challenged me in the classroom, preparing me for life as a nurse. Even on the hard days, I know I'm making a difference in the lives of my patients. I'm proud to be a MAC nursing grad!

-Jordan Crump, RN
Class of 2021
Which program is right for you?
Associate Degree Nursing
The Associate Degree Nursing program is comprised of a five-semester curriculum leading to an Associate of Science degree. Upon successful completion, the student may apply to take the National Council Licensure Examination for Registered Nurses (NCLEX-RN). Satisfactory achievement on the examination will qualify graduates for licensure as an RN.
MAC offers a traditional ADN track as well as an advanced placement LPN to RN track.
More info:
Associate Degree Nursing (RN)
Advanced Placement ADN Program


Practical Nursing Certificate
The Practical Nursing program is a three-semester curriculum leading to a Certificate in Practical Nursing. Upon successful completion, students are eligible to apply to take the National Council Licensure Examination for Practical Nurses (NCLEX-PN).
MAC offers two tracks within the program. Additional courses within the fast-track option prepare graduates for the Advanced Placement ADN program.
More info:
Applications due March 20!
Please view the program brochure available at the individual program pages for entrance eligibility criteria. 

Please mail or drop-off in person completed applications to:

MAC Allied Health Department
5270 Flat River Rd.
P.O. Box 1000
Park Hills, MO 63601


MAC Allied Health Department Office is located in Room #AH2


For more information call:

MAC Allied Health Department
(573) 518-2172