May 2, 2022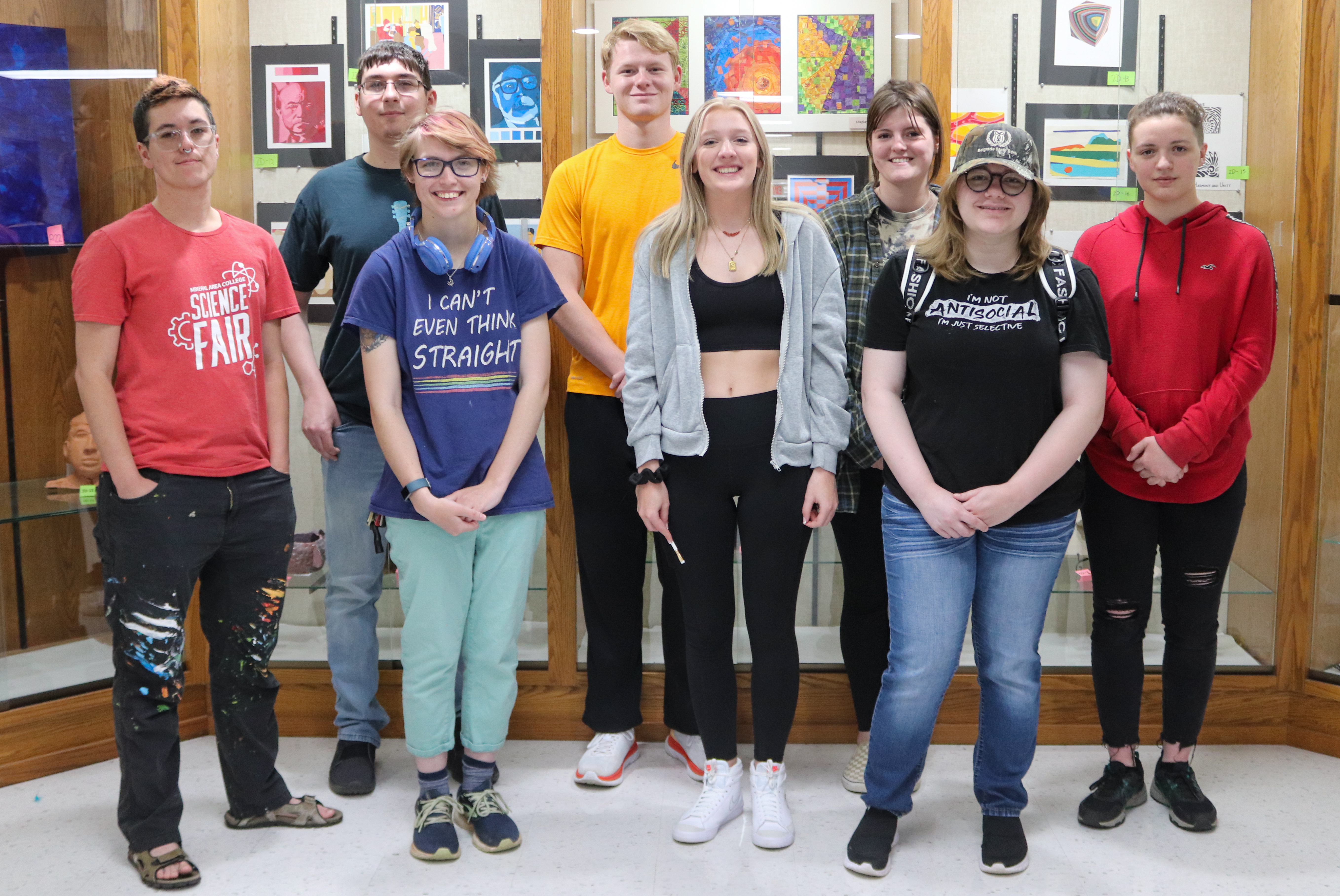 2022 MAC Student Art Show Award Winners
The Mineral Area College Art Department hosted an Art Show April 25-29 in the Fine Arts building.  The exhibition featured student work from the past year in eight categories: Drawing, 3D Media, Printmaking, 2D Media, Painting, Honors, Photography, and Independent Work.
An independent artist judged the show to select winners in each category along with an overall award. Exhibition guests were invited to choose a favorite piece to receive the "Cardinal's Choice" award.
Congratulations to the following student artists who were honored with awards!
Drawing
First Place: Chyna Estes
Second Place: Emma Pouvaranukoah
Third Place: Hailey Travis
Honorable Mention: Faith Gibson
3D media
First Place: Brittni Bader
Second Place: Brandon Schlemeier
Third Place: Karsten Kinney
Honorable Mention: Chyna Estes
Printmaking
First Place: Grace Firnbach
Second Place: Josie Warden
Third Place: Karsten Kinney
Honorable Mention: Chyna Estes
2D Media
First Place: Cooper Sago
Second Place: Stevie Klekamp
Third Place: Cooper Sago
Honorable Mention: Emma Lively
Painting
First Place: Rory Pflock
Second Place: Jenna Adams
Third Place: Claire Clippard
Honorable Mention: Brittni Bader
Honors
First Place: Chyna Estes
Second Place: Brittni Bader
Photography
First Place: Aubrey Barnes
Second Place: Julie Krisher
Third Place: Mallory Parish
Honorable Mention: Hailey Travis
Independent Work
First Place: Jenna Adams
Second Place: Rory Pflock
Third Place: Brittni Bader
Honorable Mention: Brittni Bader
Cardinal's Choice Award (Voted on by MAC students and staff)
Karsten Kinney
Judge's Choice Award
Will Jarvis