Cutting the Ribbon on the William Dickerson Welding Technology Center

May 23, 2022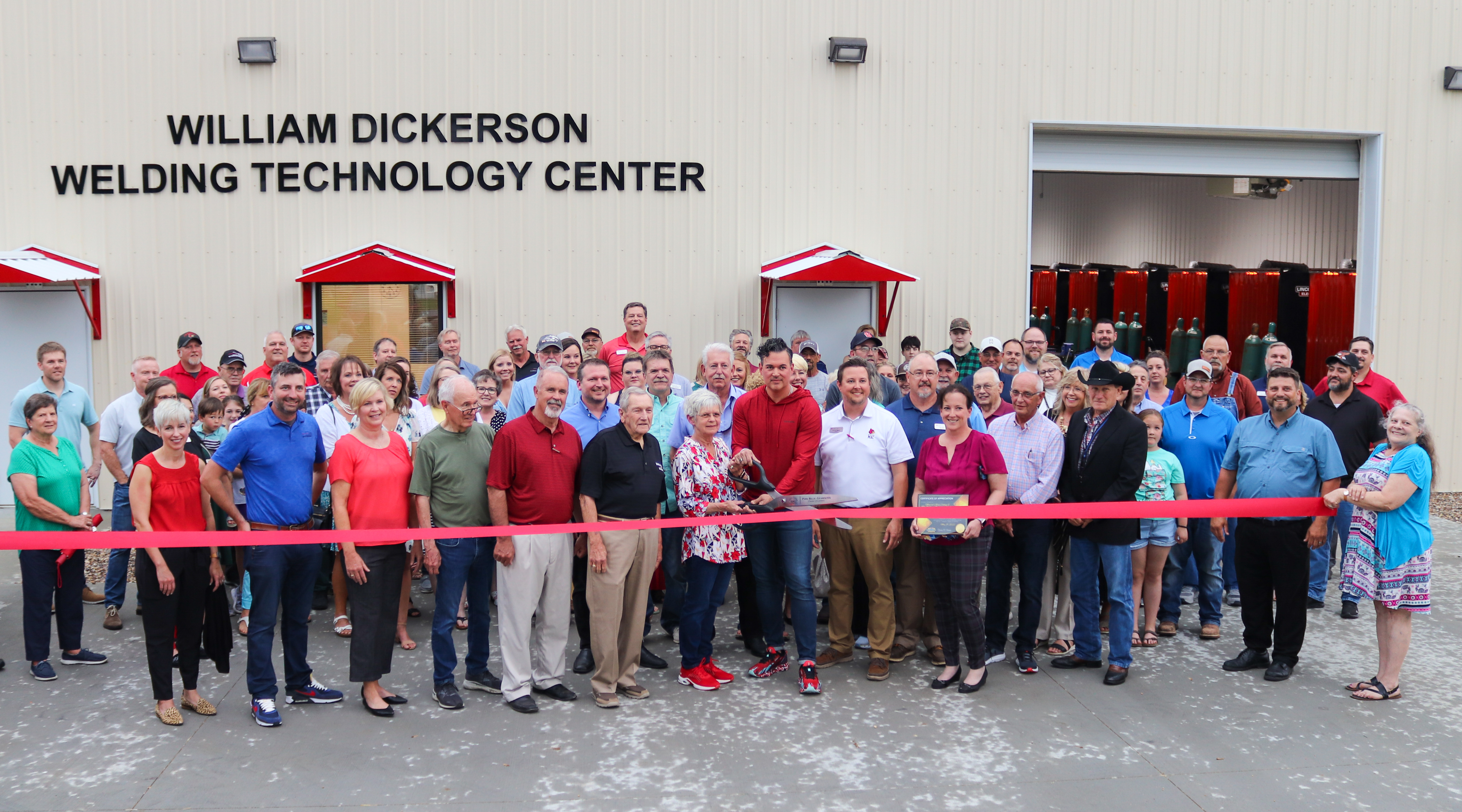 Cutting the Ribbon at the William Dickerson Welding Technology Center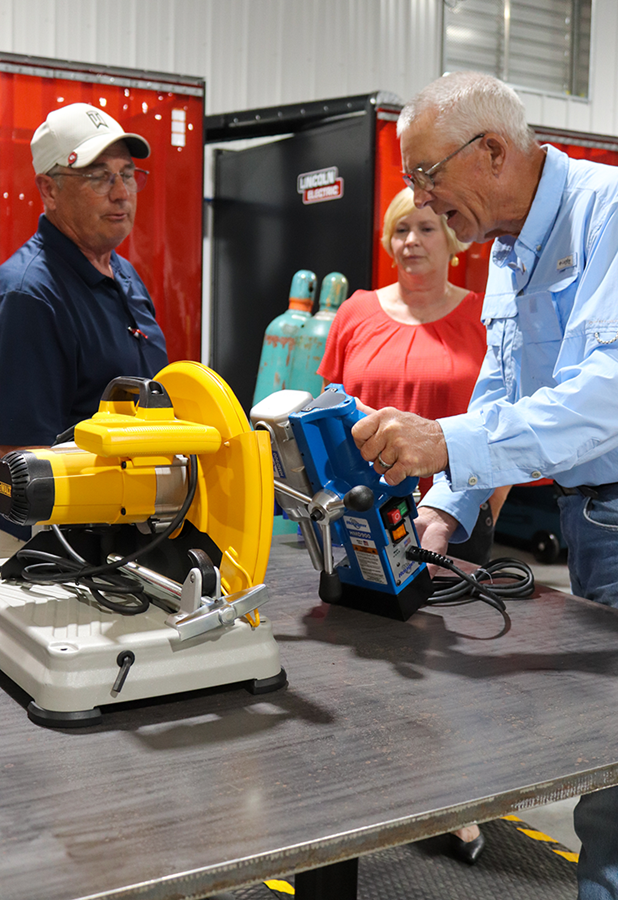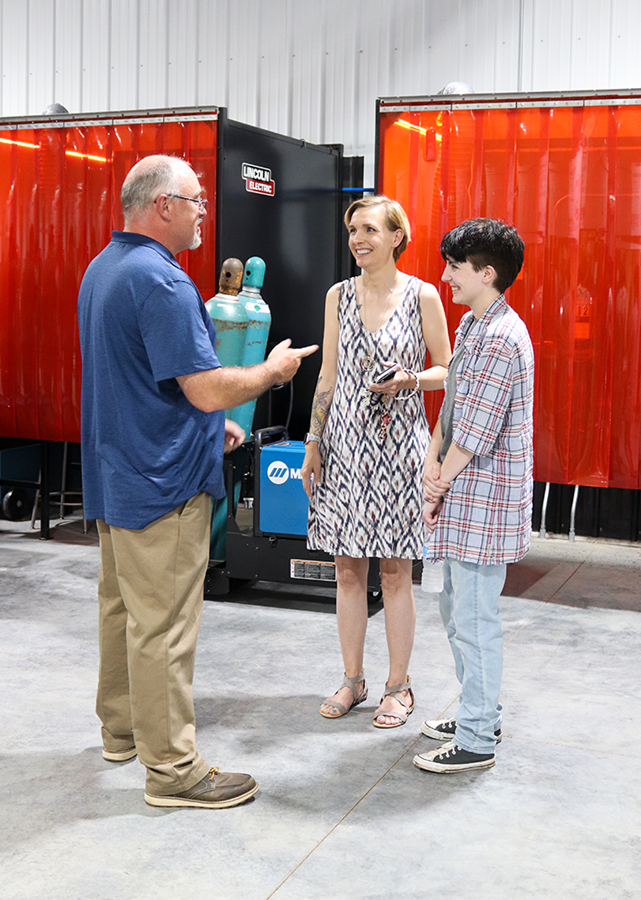 Mineral Area College unveiled the new William Dickerson Welding Technology Center on Thursday, May 19, 2022, with a ribbon-cutting ceremony, building dedication, and open house.

The new 4,800 square-foot building located off College Road on the south side of the MAC campus houses the college's new welding program. It was partially funded through a Workforce Training Initiative which combines a Community Block Development Grant (CDBG) applied for on the college's behalf by St. Francois County and Neighborhood Assistance Program (NAP) Tax Credits from the State of Missouri.

The building was named in memory of long-time Lee Mechanical, Inc. employee Bill Dickerson. Ernie and Brenda Gibson, owners of Lee Mechanical, Inc., purchased the NAP Tax Credits which provided funding to complete the building. They chose to name the building in honor of the late Dickerson to recognize his key role in Lee Mechanical's growth and success. 

During Thursday's event, Dickerson's colleagues, family, and friends spoke fondly of Bill's strong work ethic, dedication to superior workmanship, and commitment to quality training programs. His widow Cathy and stepson Neil were given the honor of cutting the ribbon to officially open the building. They were joined by many of Dickerson's Lee Mechanical Contractors colleagues, fellow members of the Mineral Area Community Elks, MAC Board of Trustees and staff, local residents, and prospective students.

The first classes in the building will begin on June 6 and there's still time to enroll. American Welding Society (AWS) Certified Welder Nathan Ellett will be teaching Principles and Applications of Welding Technology, a 504-hour comprehensive program that will train students to weld to nationally recognized AWS standards in the four common processes: Gas Metal Arc Welding, Flux-Cored Arc Welding, Shielded Metal Arc Welding, and Gas Tungsten Arc Welding. The course will also cover foundational welding knowledge and cutting and fabrication.

In addition to the full course, MAC will offer 4-week modules in individual welding processes for students interested in developing a specific skill. Both the full course and 4-week modules are offered as short-term, non-credit classes. Financial assistance may be available for those who qualify. For more information or to enroll, visit MineralArea.edu/Welding.