Nov 1, 2023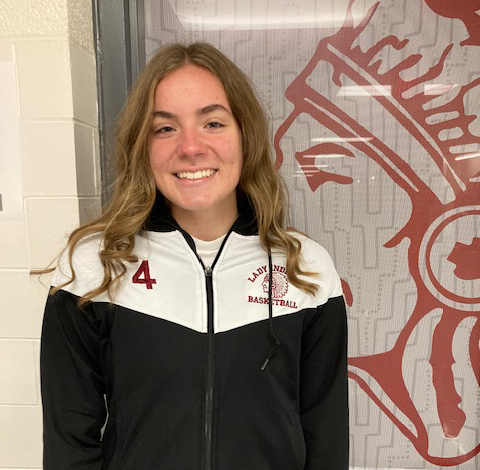 Bismarck High School Junior Alyssa Brake is participating in the Mineral Area Youth Apprenticeship program, a "grow-your-own" initiative to address the region's highly qualified teacher shortage, which recently was awarded a $45,000 grant from DESE. Through partnerships between local school districts and Mineral Area College, the program is a pipeline for students to progress to credentialed teaching roles within their home district.
MAC Awarded Grant to Support Innovative Apprenticeship Teaching Program
Mineral Area College (MAC) has been awarded a $45,000 DEWEY Grant from the Missouri Department of Elementary and Secondary Education (DESE) to support the growth of the Mineral Area Youth Apprenticeship (MAYA) program. This innovative "grow-your-own" initiative addresses the region's highly qualified teacher shortage.
MAC will use the two-year grant to fund apprenticeships for nine high school Juniors. In the program, students will gain hands-on classroom experience through partnerships between Mineral Area College and local school districts.
"The MAYA program begins a seamless pipeline from high school to fully credentialed teaching positions," said Dr. Shawn Young, MAC Human Services Division Chair. "Apprentices apply educational concepts while building skills as they immerse in authentic classroom environments."
After graduating high school, apprentices can transition into paraprofessional roles in their home districts while continuing coursework toward teacher certification. This sustainable model nurtures promising youth from within the community into education careers. The college is hopeful this learning opportunity will inspire apprentices to pursue teaching degrees.
"Our goal is to train highly qualified, culturally responsive teachers invested in the region," Young said. "The DEWEY Grant provides vital funding to support the MAYA program."
Mineral Area College was one of only five 2-year institutions in Missouri selected for the competitive DEWEY grant, which stands for Developing an Educator Workforce that Expands Yearly.
"The apprenticeship program is aligned with our mission to serve the community through quality and affordable opportunities that allow students to grow professionally and personally," said MAC Provost and Vice President of Academic Affairs, Dr. Keith Zoromski. "This award, in particular, recognizes the institution's outstanding education programs and innovative approaches to expanding the local teaching workforce."
For more information on the Mineral Area Youth Apprenticeship program, contact Dr. Shawn Young at 573-518-2339.