Aug 2, 2022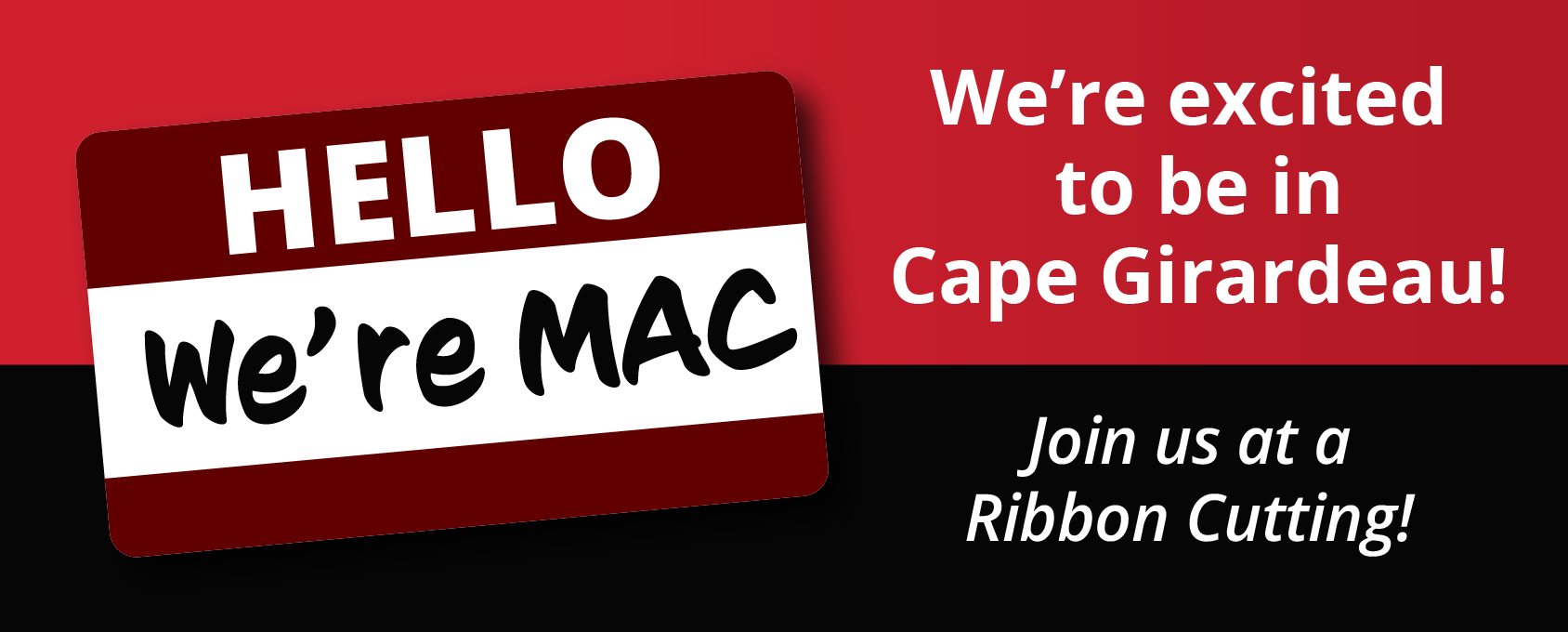 MAC Cape Girardeau Open House and Ribbon Cutting
In cooperation with the Cape Girardeau Area Chamber of Commerce and Jackson Area Chamber of Commerce, Mineral Area College (MAC) will host a Grand Opening and Ribbon Cutting at their new Cape Girardeau campus at 1 pm, Monday, August 15, 2022. MAC Cape Girardeau is located at 1050 S. Silver Springs Road, Cape Girardeau, in the building formerly known as the Cape College Center. Prospective students and their families, local businesses and educators, and the community are invited to attend.
This summer, MAC received approval from the Coordinating Board for Higher Education to offer the Associate of Arts degree in Cape Girardeau in addition to the technical degrees already offered in partnership with the Cape Girardeau Career & Technology Center. The Associate of Arts is a transferable degree, ideal for students with the ultimate goal of completing a bachelor's degree.  
Classes are forming now for the Fall 2022 semester, which begins Monday, August 22. MAC staff will be available at the Open House to help students enroll.
MAC President Dr. Joe Gilgour said the community college is looking forward to serving the Cape Girardeau area and will strengthen partnerships with local school districts as well as Southeast Missouri State University to the benefit of local students.
"We are so excited to serve this region by bringing quality, affordable education the area," Gilgour said. "The Associate of Arts is just the beginning; we are looking forward to working with the community to expand technical training and workforce development for the greater Cape Girardeau area."
Human Resources will also be available at the event to discuss current and future employment opportunities, including adjunct instructor positions.
Mineral Area College is based in Park Hills with Outreach Centers in Fredericktown, Perryville, and Potosi in addition to the new Cape Girardeau location. To learn more or apply, click here.