Nov 7, 2023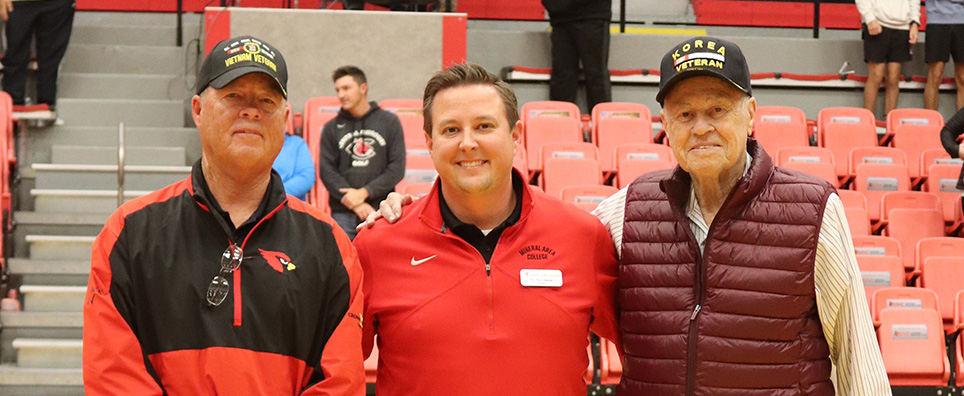 MAC Salute to Service Nominations Open Now
Do you know a veteran that you'd like to see recognized?
Mineral Area College will continue the Salute to Service recognition program at each regular season home basketball game this year. Nominations of veterans or active servicemembers of any branch of the US military are being accepted now.
In addition to recognition during pre-game and on social media, the nominee will receive a MAC t-shirt, as well as free admission for both the veteran/servicemember and their family.
MAC President Dr. Joe Gilgour said this will be the college's third year for the program, with opportunities for up to 13 people to be honored throughout the season.
"Considering the sacrifices these men and women have made, this is just a small way for Mineral Area College to show our appreciation," Gilgour said. "It's been humbling for me to meet each of the honorees over the past few years, and it's something I look forward to continuing this year."
To nominate a veteran or active servicemember for the 2023-2024 Salute to Service program, click here.
For more information, contact MAC Assistant Athletic Director Mike Overman at moverman@MineralArea.edu or 573-518-2109.